THE IRRITATED AMERICAN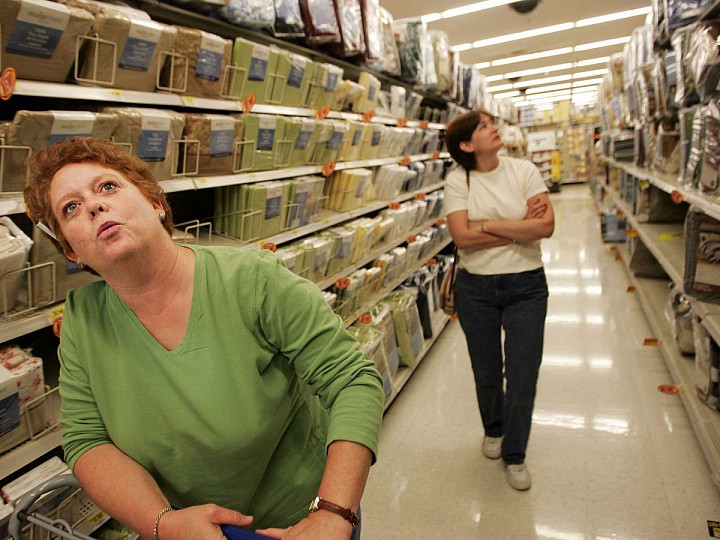 2014 make-believe holiday shoppers ogle what they can't afford before heading home empty-handed. (PIC: businessinsider)
Harrumph indeed.
Stagnant wages and an urge to save any money gleaned from low gas prices saw a gloomy morning in trading today as retail sales numbers came in and posted a .09% seasonally adjusted drop in sales for December. As expected, the market tremored as nervous investors reacted.
As I mentioned yesterday, there just isn't enough money in the hands of the common man, the vast center chunk of middle and lower class Americans struggling to make ends meet. We can play pattycake with the numbers all we want to make it appear that wages are somewhere in correspondence with inflation, but the fact remains that regular folks have little to no money. Many Americans break the bank at Christmastime for pride's sake, to avoid the shame of not giving gifts. 
This year it appears that many folks scaled even that process back quite a bit. It's a bleak situation out there for many individuals.
Of course, the Fed doesn't react to singular reports such as a one month retail report--but it was on a Christmas report that was theoretically coming off of previously decent months of solid growth. 
With the market tick tocking hither and yon, about the safest prediction for the overall picture and the plight of interest rates is this: get ready for more tick tocking!
Preston Clive
1/14/2015***