BlackBerry Ltd. got a brand-new look, sans hardware, since its last earnings.
With the closure of its smartphone division, many believed the end was near for BlackBerry.
But one big growth driver could change that perception and justify its focus on software.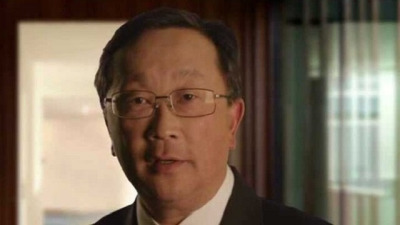 Canada-based BlackBerry Ltd. (NSDQ:BBRY) announced as part of its latest earnings release, that it would become a pure software solutions company, discontinuing its handset business. This made investors apprehensive about BlackBerry's survival. BBRY stock hasn't done much in the last one year either. With BlackBerry focusing all its energy on software, where could the next growth engine come from? Could it even take BlackBerry remotely close to its good old glory days? Well, BlackBerry might just have found the answer.
BlackBerry's Software and Services segment came to the company's rescue in its last earnings, delivering 89% revenue growth to touch $154M. Though the software segment's growth appears impressive, this growth is accentuated by relatively weak comparable numbers from the same quarter last year. Now that BlackBerry is only a software solutions company, how can it differentiate itself from already established software companies and carve a niche for itself? Its core competence - security- can be leveraged. With this core competency, Medtech cybersecurity is one such field where BlackBerry could make a strong impression.
Why BlackBerry Can Be A Pioneer in Medtech Cybersecurity Software
In a recent report, BlackBerry's Chief Security Officer David Kleidermacher discussed their advances in Medtech cybersecurity. Medtech cybersecurity is a field related to medical devices connected to the internet and the security of data on these medical devices. BlackBerry considers...
More