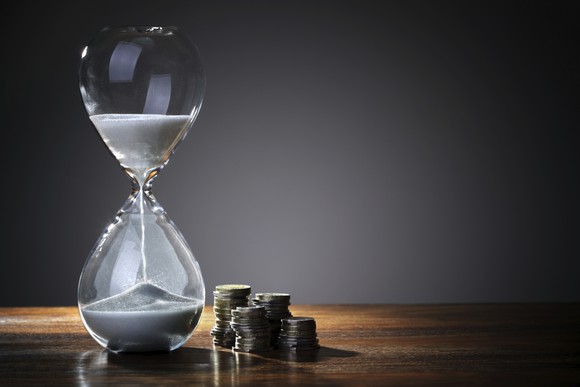 Natural gas engine-technology leader Westport Innovations (NASDAQ:WPRT) announced financial results for its first quarter on May 12, and the bottom line isn't getting any better. The company continues to face declining sales, and while expenses are falling, it continues to burn through capital at a much-faster rate than it's producing.
Factor in concerns that its pending merger with Fuel Systems Solutions(NASDAQ:FSYS)-- which has a much-stronger balance sheet and much-better operating cash flows -- may fall through, and there's much to be uncertain about.
Operating results far from covering cash expenses
For years, the lure of Westport's technology has failed to deliver any sustainable business results. And while it's easy to say that timing has played a big part -- after all, the ongoing oil crash caught almost everyone off guard, and significantly altered the demand landscape for natural-gas vehicles -- at some point, the music will stop for a company that's unable to produce enough cash flow to cover its expenses.
Here's Westport's financial performance last quarter:
| Metric | Q1 2016 | Q1 2015 | Change |
| --- | --- | --- | --- |
| Revenue | $24.0 | $28.0 | -14% |
| Net income (loss) | -$23.3 | -$17.2 | -35% |
| EPS | $(0.36) | $(0.27) | -33% |
Revenue and net income (loss) in millions. Source: Westport Innovations.
In short, Westport's net loss was nearly equal to its total revenue. While that doesn't tell the whole story -- Westport doesn't recognize revenue from its joint ventures, which generated $95 million in sales in the first quarter -- those joint ventures only produced $5.4 million in operating income. Further, Westport will only receive $2 million of that total.
Here's where Westport spent its money last quarter:
Cost of product: $17.2 million
General and administrative: $10.1 million
Sales and marketing: $3.7 million
Research and development: $11.6 million
Interest and bank charges: $138,000
With the exception of general/administrative and interest expense, Westport spent less in every one of these categories last quarter. But at the same time, the company spent $42.7 million on these categories, while only generating $26 million in revenues and income from its joint ventures. That's $16.7 million headed the wrong way.
Westport needs Fuel Systems
Fuel Systems Solutions, on the...
More