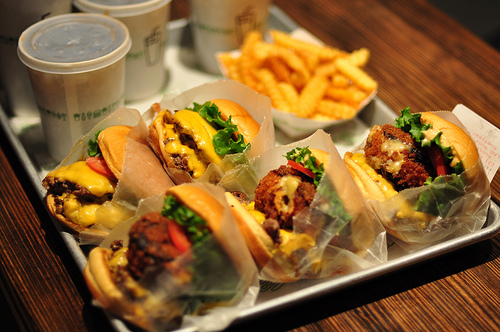 Shake Shack (NYSE: SHAK)shares hit an all time high today, according to Business Insider. For the first time since its IPO, the stock hit $58.79 by midday trading Tuesday.
Business Insider commenter bob3 said:
I have no idea, but if I had to guess....some sell-side firm is probably taking around the SHAK mgmt team to meet investors, and that management team is not fully aware of the difference between what you are allow to say on a pre-IPO roadshow and what Reg FD allows you to get away with on a post-IPO roadshow. But I'm only guessing.