Initial claims fell a modest 1000 this week to 287k, beating expectations (for the 4th week in a row) of 294k hovering near the lows of the cycle. The less noisy 4-week moving-average has dropped to its lowest level since Feb 2006 and continuing claims drops to its lowest since April 2006. This is as good as it gets... (especially in light of the tumble in hiring seen in JOLTS).
Claims beat for 4th week in a row..
and the 4-week average fell to Feb 2006 lows...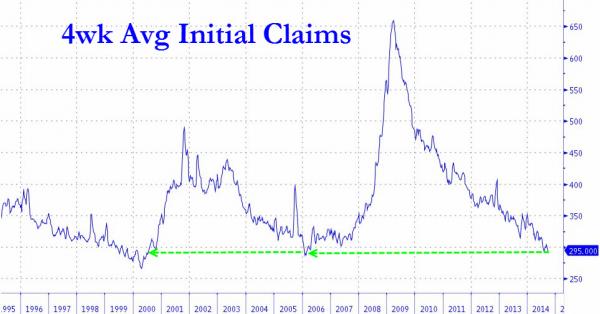 as continuing claims fell to April 2006 lows...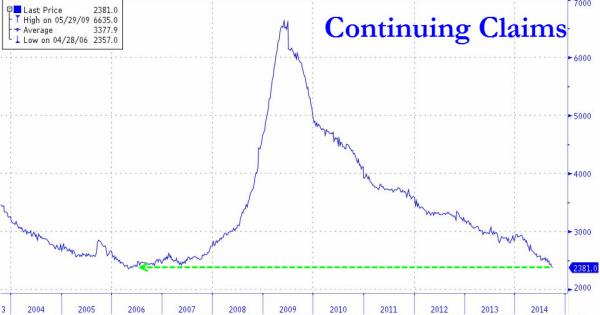 Charts:Bloomberg