Downside shocks plentiful this week. Precious metals the eye opener. Gold, silver and copper all down more than 1 sigma on the week. The setups in gold and silver are beginning to get clearer, in favor of the bears. We discuss the chart of silver in more detail below.
U.S bonds down 1.5 sigma, treasuries are also painting a bearish future. That chart is also discussed below.
Equity indices noisy this week, not many new developments with the major indices we follow. Look for action to possibly pick up this week.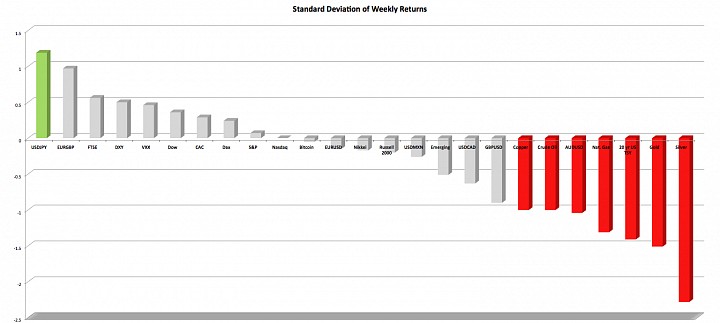 Weekly doji at the bottom of the bearish range in the Nasdaq. This market probably demands a few more weeks of price action before a short-term bias can be developed. However, the weekly chart just looks like...
More