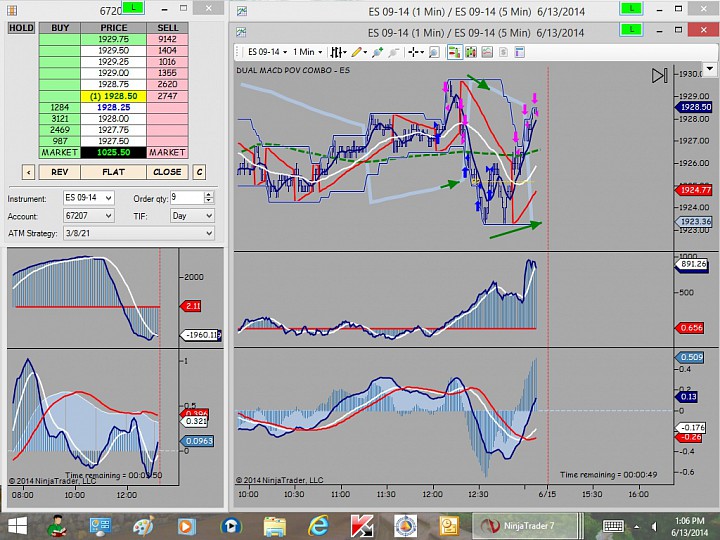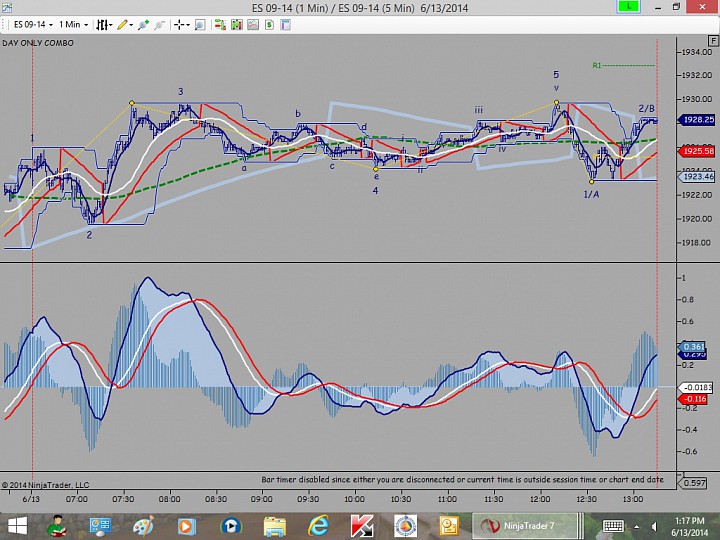 Fellow Traders:
I had my carpets cleaned today, so my office was off limits until almost noon.  But, I managed to turn three trades into my Grand-A-Day in just over an hour right before the close.  Also attached is my Elliott Wave count.
Have a great weekend.  And, all you fathers out there, have a great Fathers' Day.
Michael K. Bridges,President
FORTUNE FORECASTER, INC.
Futures and Forex Trading & Instruction