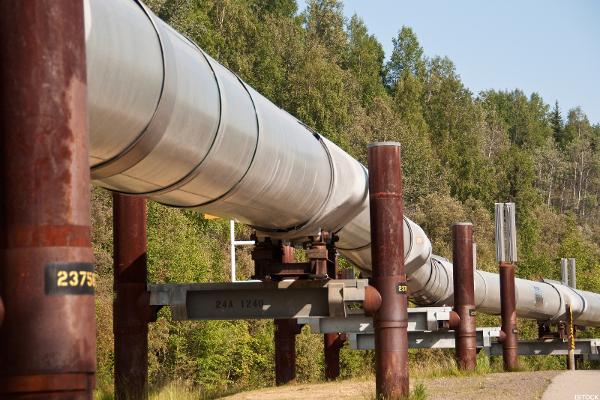 Energy Transfer Partners (ETP) and Sunoco Logistics Partners (SXL) said late Tuesday that they agreed to sell 36.75% of their Bakken pipeline project in the Rockies to MarEn Bakken Co. LLC, a unit of Enbridge Energy Partners (EEP) and Marathon Petroleum (MPC) , for $2 billion in cash.
ETP expects the sale to close in the third quarter, when it will receive $1.2 billion and SXL will get $800 million.
The Bakken pipeline entities...
More