Euro Area's ZEW Eonomic Sentiment fell sharply to 61.5 in March from a 68.5 in February.The index also missed forecast around 67.3. Germany's index also fell to 46.6 from 55.7 and missed forecasts around 52.8. 
2014 has been a bit of retracement in sentiment data after a steady increase to end 2013. ZEW President Prof. Dr. Clemens Fuest noted that "In this month's survey the Crimea Crisis is weighing on experts' economic expectations for Germany. Nevertheless, the indicator's level suggests that the economic upswing is currently not at risk."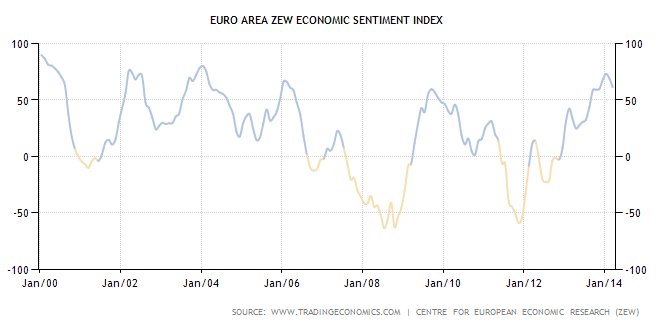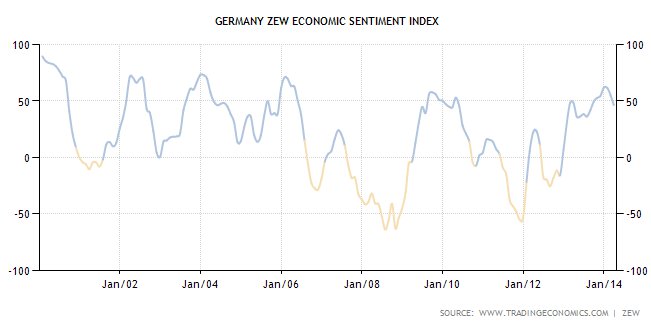 (ZEW Economic Sentiment 2000-2014, Euro Area, Germany)
Source: tradingeconomics
For the Euro Area as a whole, the index has fallen 3 times in a row, while it has slid 4 times in a row in the German index. 

This is not a good trend, but can also be considered a cyclical condition because both indices were around multi-year highs where sentiment took a few steps back.