BlackBerry struggled with communicating its device strategy on its earnings call.
At this point, it seems highly probable that the hardware business won't recover.
However, given enough time, the software business will ramp up to meaningful revenues thus driving the valuation higher.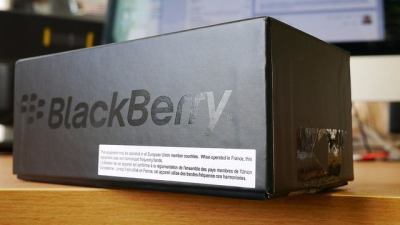 BlackBerry (NASDAQ:BBRY) reported earnings on April 1st 2016 with very little fanfare. The company's CEO, John Chen, really struggled on the earnings conference call when conveying the organic growth rate of software relative to the acquired growth from various acquisitions. However, this specific earnings call was pretty insightful and confirmed my suspicion that software revenue would, at least, offset the decline in service access fees (SAF). However, the path to recovery is proving to be a little more convoluted, as there wasn't a meaningful uptick in device ASPs (average selling price) following the launch of Priv, which basically implies that BBRY's latest product launch turned out to be a flop.
The CEO alluded to further price reductions on the Priv, which also wasn't well received. Because, if BlackBerry's flagship Android product cannot be competitive, we then have to wonder what will? The Priv was supposed to turnaround the device division, but now we're facing a BlackBerry that's no longer competitive in the high-end of the market. The launch of the iPhone SE at a $400 price point further complicates issues, as the device is superior in terms of hardware and branding and comes at a price that's significantly cheaper. When I mean significantly cheaper, I mean $300 cheaper for a product category that has high demand elasticity (sensitivity to pricing).
In other words, BlackBerry may need to move the Priv down to a sub-$500 price point despite raving reviews among BlackBerry fanatics. In the minds of most mainstream consumers, a tactile keyboard with better security features isn't worth the current price point. Furthermore, the pre-existing base of BlackBerry users hasn't adopted the device in droves, so we don't get the benefit of refresh or market share gains. In other words, investors need to turn their attention and focus elsewhere, because the hardware isn't going to recover.

Source: BlackBerry
When I modeled out my assumptions on BlackBerry, I figured the Priv would be a meaningful driver for sales, as it had the potential to gain new adopters. However, the loyalty to other product ecosystems has only intensified over the years, which diminished any possibility of recovery. Furthermore, the weak FY'16 comps should have translated to a...
More