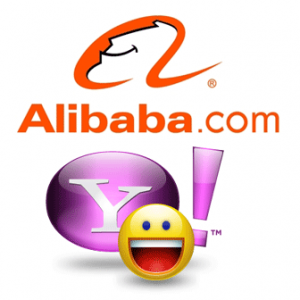 Shares of Yahoo (YHOO) are falling after China's Alibaba, in which Yahoo has a 24% stake, reported that its gross merchandise volume had fallen last quarter compared with the previous quarter. Alibaba is China's largest e-commerce website.
In an updated prospectus for what could be the largest tech IPO, Alibaba reported that the gross merchandise volume on its China retail marketplaces had dropped to 430 billion Yuan last quarter, down from 529 billion Yuan during the previous quarter.  Gross merchandise volume is the value of all merchandise sold on the website.
Additionally, the company reported that its operating margin had dropped to 45.3% in the first quarter of 2014, from 51.3% during the same period a year earlier.  Alibaba added that it would continue to make investments in a number of areas, including marketing and cloud computing.
The filing also broke down the value of goods transacted over Alibaba marketplaces Taobao and Tmall, two of its largest businesses, without going into profitability.
Taobao, which like eBay enables individuals and small businesses to sell goods, had gross merchandise volume of 295 billion Yuan, about $47.5 billion, in the three months ended March, up 32% from the previous year.
For Tmall, where bigger brands sell to consumers similar to Amazon, gross merchandise volume was up 90% year-on-year to 135 billion Yuan in the quarter ended March.
Mobile transactions accounted for 27.4% of gross merchandise volume, up from 19.7% in the previous quarter.
($1 = 6.23 Chinese Yuan Renminbi)