Here's a visual look at the NFP report, which came in below expectations.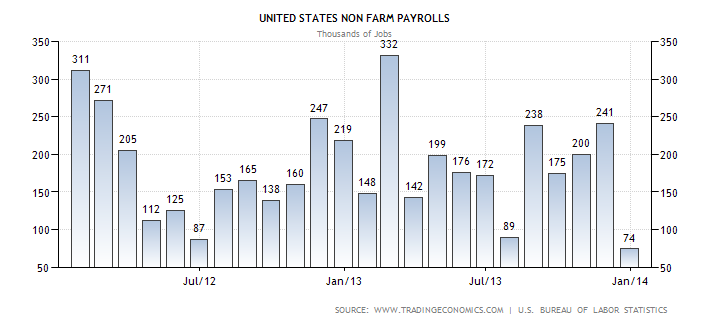 The 74K increase in jobs compared to the consensus forecast of 196K. Ouch. As we can see from the graph above, July was also a weak month, which interrupted a decent string of monthly gains, and Aug-Nov were strong, giving the FOMC confidence to start tapering.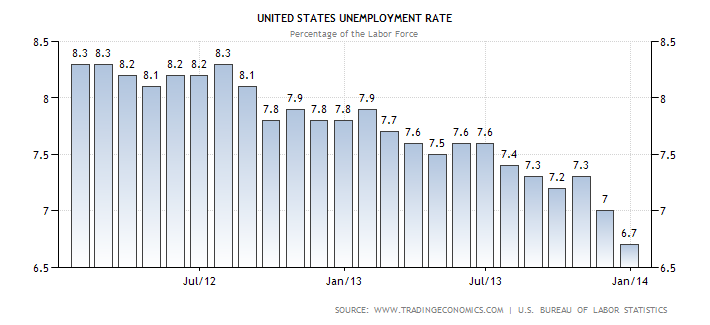 On a positive note, the unemployment rate did drop to 6.7% from 7.0%, but likely is more a sign of people leaving the labor force than an influx of jobs (though the unemployment rate comes from a different survey than the NFP data).
December's data then likely throws a monkey wrench in the narrative and it wont be until January's data (which is likely going to be affected by the severely cold weather) before a clearer picture of the labor market at the turn of the year can be assessed. All in all, this report, despite the drop in the unemployment rate, likely undermines the case for a swift tapering schedule and should therefore be a USD negative.