Shares of BP (BP - Get Report) are trading higher by more than 5% today after the company announced better-than-expected quarterly earnings report this morning. Since BP beat estimates, are Chevron (CVX - Get Report) and Exxon Mobil (XOM - Get Report) also likely to do the same?
Investors need to take a deeper look at all three companies and see what makes each move before jumping into a dangerous trade. BP's profit, after adjusted for one-time changes (what the company calls "underlying replacement cost" profit, a non-GAAP measure of income) came in at $532 million, down from $2.58 billion during the first quarter of 2015, but it was still better than the $245 million loss analysts had been expecting. On an earnings-per-share basis, Wall Street was expecting a $0.30 loss, but the adjusted figure came in at a profit of $0.17 (all for "underlying replacement cost").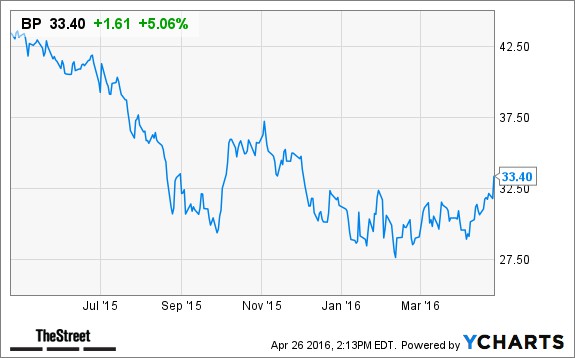 The surprise came due to two key factors: cost cutting and BP's refining business. The Deep Water Horizon oil spill put BP in cost cutting mode and the company really hasn't slowed down its efforts. Overall cash costs were...
More