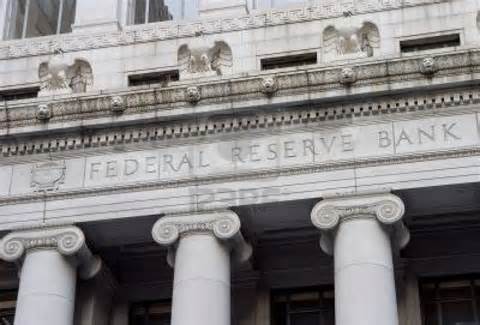 One of the most universally agreed upon topics in the investing world right now is that the Federal Reserve will raise rates this year. When the discussion of the Fed finally hiking rates surfaces in the financial media, consensus is that it's a matter of when, not if. Economics, analysts, and investors alike agree that the Fed will raise rates at some point in 2015. But the consensus might just be wrong.
The reason for the Fed to raise interest rates is that the economy is doing well enough on its own to warrant higher interest rates. But plenty of economic data points in recent weeks are actually signaling economic trouble. The Atlanta Fed's outlook for first-quarter GDP is just 0.6%, well below the 1.9% projected back in February. A slew of other data points are weak as well—retail sales have been poor, despite the huge collapse in oil prices. Consumers appear to be putting the money they aren't spending at the pump into savings, rather than spending it.
Furthermore, one of the biggest measures the Fed bases its decision on—inflation—is virtually non-existent. Commodities across the board have collapsed. The housing market is still weak in many areas of the country, and the purchasing price index shows only a trace of inflation.
For all these reasons, investors may want to rethink their certainty that the Fed will raise rates this year.