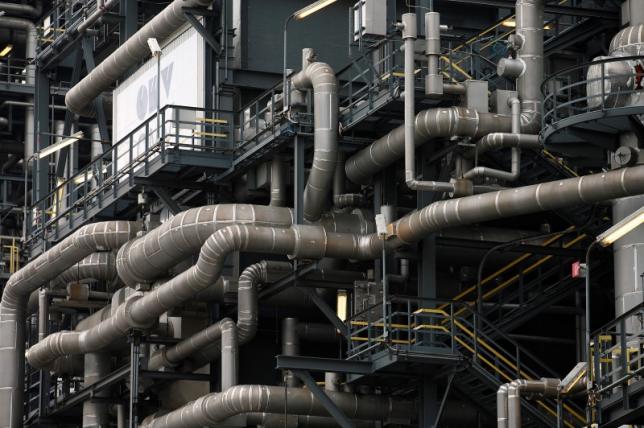 Oil prices tumbled almost 4 percent on Thursday, accelerating a slump that threatens to test new six-and-a-half year lows, with traders unnerved by a persistent rise in U.S. stockpiles and a downbeat forecast for next year.
Benchmark Brent crude fell below $45 a barrel for the first time since August, its sixth decline of a seven-day losing streak of more than $6 a barrel, or 12 percent, in a slump that will vex traders who thought the year's lows had already passed.
The latest decline was triggered by data showing that U.S. stockpiles were still rising rapidly toward the record highs reached in April, despite slowing U.S. shale production. Weekly U.S. data showed stocks rose by 4.2 million...
More