The CAD/JPY has been consolidating since falling sharply in August and making a new low on the year at 87.33. 
CAD/JPY Daily Chart 10/4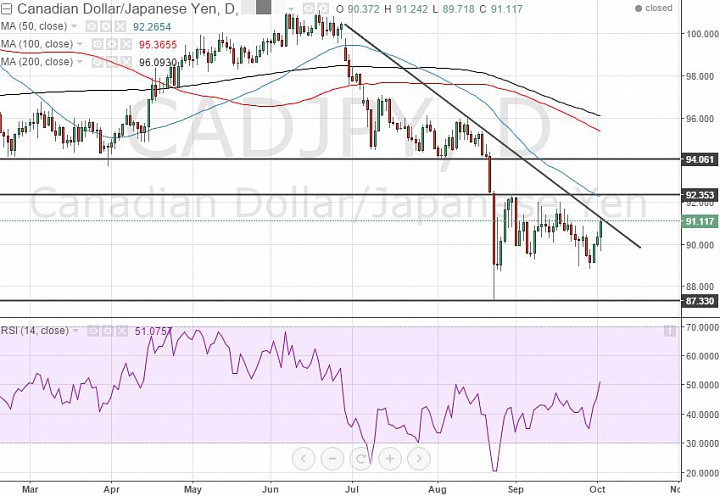 (click to enlarge)
As we get ready for another week of trading in the forex markets, we can see that CAD/JPY rallied last week and is starting this one tagging a falling trendline that goes back to the highs in June. 

Even above the the falling trendline, the consolidation highs around 92.35 might provide resistance. Above that the 94 area was a previous support pivot and might turn into a resistance pivot if tested. Also, if we see resistance while the daily RSI tags and turns down from 60, we should consider shorting the pair for a medium-term bearish continuation attempt. Even if there is no bearish continuation, we might still see an attempt back towards the 90 area, or conservatively back to 91. 
CAD/JPY Weekly Chart 10/4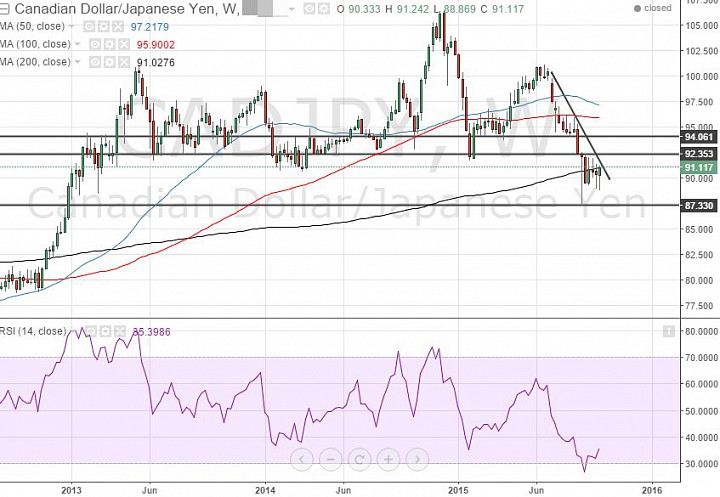 (click to enlarge)
Now, we should keep the bearish outlook on a leash even though the bear market in CAD/JPY goes back to December 2014. This is because before December 2014, the CAD/JPY has been in almost a secular bull market. The weekly chart shows that the 2014-2015 price action completed an ABC correction pattern. The RSI is turning up from 30. With these technical conditions, we have to consider the possibility that the market will return to its dominant trend before 2015.