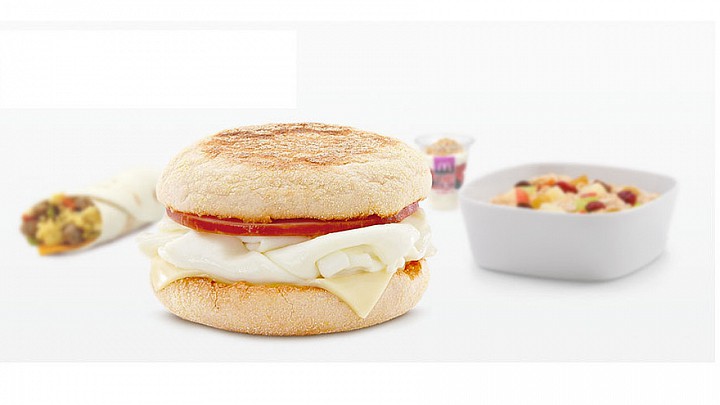 When it comes to introducing new menu items, fast-food chains say it's important to keep one basic truth in mind: For every Egg McMuffin, there are plenty of Pastrami Burgers.
That is, for every idea that works, there are hundreds that fail to hit the mark. The Egg McMuffin, an item created by a McDonald's MCD, -4.39% franchisee, is the quintessential success story: After its launch in 1972, it not only became a big seller, it also helped establish McDonald's as a go-to place for breakfast. (And it eventually spawned a whole breakfast-sandwich industry: Can you say Waffle Taco?)
By contrast, the Pastrami Burger, an item introduced last fall by the Back Yard Burgers chain, had a lifespan of just eight weeks. "I enjoyed the product a lot, but it did not resonate well with our consumers," says company CEO David McDougall.
Indeed, chains say it's very rare for a product to make it past the testing stage. Yet, the chains test—or, at the very least, consider—scores of items in any given year. The reason they're willing to take such chances is because of what's at stake: Americans spent $274 billion eating at the top 500 chain restaurants in 2014, according to market researcher Technomic. And the industry has become highly competitive, with fast-casual chains like Chipotle CMG, -2.19% , Five Guys and Panera Bread PNRA, -4.13% increasingly vying for consumers' attention. Consider that industry giant McDonald's saw its sales decline by 1.1% last year while such upstarts as BurgerFi and Habit Burger Grill saw increases of 111% and 46%, respectively, according to Technomic.
"Chains have no choice but to invest heavily in research and development, so they can stay relevant to the modern consumer," says Greg Wank, a partner at Anchin, Block & Anchin, a firm that provides accounting and advisory services to the food and beverage industry.
Bringing a new menu item to market isn't as easy as adding a new spice or two to your burger recipe and then gathering a few reactions, though. Most chains have a highly detailed R&D protocol that...
More