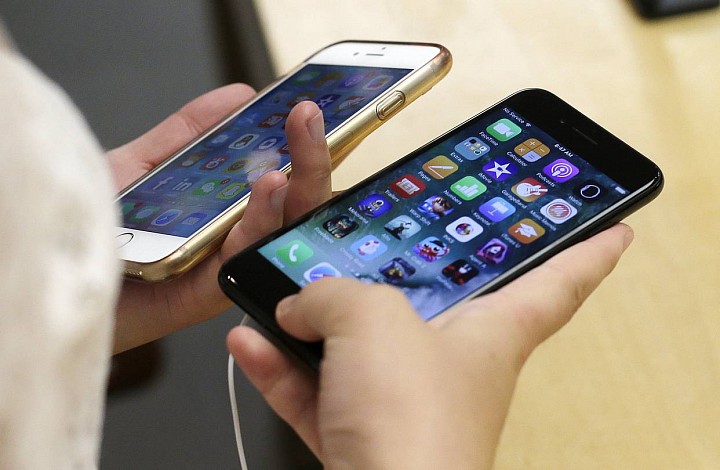 An iPhone with a curved screen could be on store shelves as soon as next year.
Apple Inc.'s suppliers say they have been asked to increase output of thinner organic light emitting displays and submit prototype screens with better resolution than ones from Samsung to differentiate its models.
The Cupertino, Calf., company has been battling slowing smartphone sales and is under pressure to deliver a hit phone when the iPhone marks its 10th anniversary next year. An iPhone with an OLED screen could be introduced as one of several models to be unveiled, people familiar with the matter said, but would come with a higher price tag because OLED displays are more expensive to produce.
Apple may decide not to release the model because it is one of more than 10 prototypes being considered, said the people.
Apple declined to comment.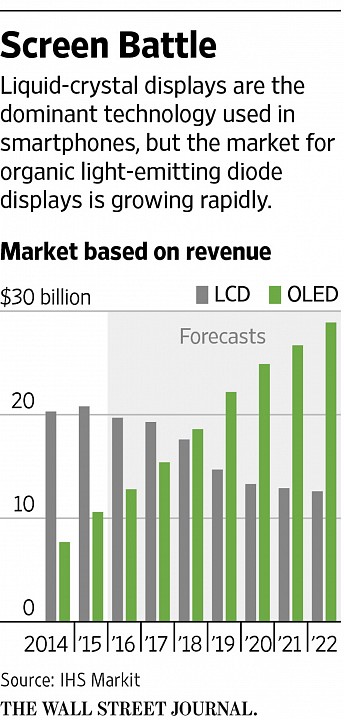 Rival smartphone makers from Samsung Electronics Co. to Xiaomi Corp. and Google Inc. have already shifted from using conventional liquid crystal displays to OLED screens because they are thinner, lighter, and allow for flexible designs. OLED screens don't require a backlight component to illuminate the screen. But they could be up to $50 more expensive to produce, according to analysts' estimates.
Long-term supply contracts with Apple could add billions of dollars to display makers' sales at a time when many are mired in losses. Research firm IHS Markit forecasts revenue in the OLED...
More