The pound slipped lower against the dollar on Thursday as investors looked ahead to the conclusion of the Bank of England's monetary policy meeting later in the day.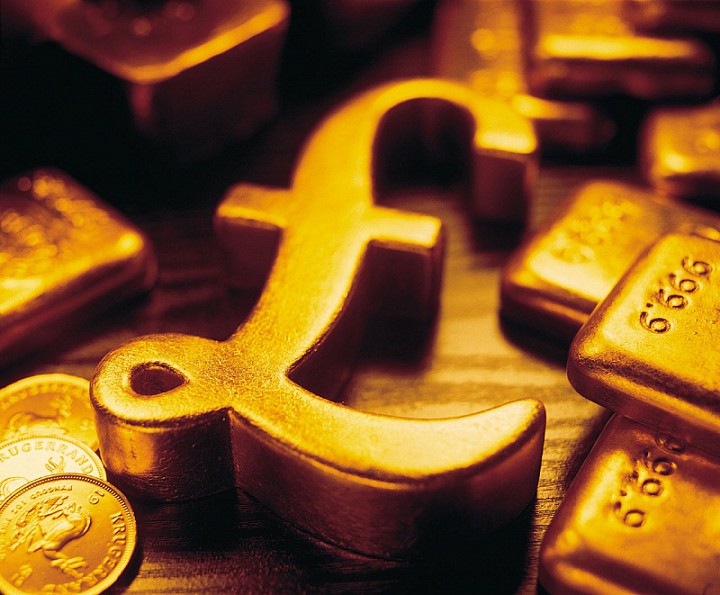 GBP/USD eased 0.09% to 1.6838, holding above the two-month lows of 1.6808 set last Friday.
Cable was likely to find support at around the 1.68 level and resistance at 1.6887, this week's high.
While the BoE has recently indicated that interest rates could rise sooner than markets expect if the recovery continues it was expected to keep monetary policy unchanged at the conclusion of its two day rate review on Thursday.
Sterling ended Wednesday's session lower against the dollar after data showed that industrial and manufacturing output in the U.K. expanded at a slower than expected rate in June.
The soft factory data indicated that the economic recovery in the U.K. is still being mainly driven by the expansion in the country's dominant services sector.
A report earlier in the week showed that activity in the U.K. service sector accelerated at the quickest pace in eight months in July.
Strong economic data in recent months has added to signs that the recovery in the U.K. is deepening, fuelling expectations for a rate hike by BoE before the end of this year.
Demand for the dollar continued to be underpinned as concerns over the impact of economic sanctions against Russia fuelled risk aversion in markets.
Data on Thursday showed that German industrial output rose just 0.3% in June, falling well short of expectations for growth of 1.3%. Germany is Russia's largest trading partner in Europe. The weak data added to fears that the recovery in the euro zone largest economy is losing momentum.
The pound was little changed against the euro, with EUR/GBP at 0.7943.
Investors were also awaiting the European Central Bank's rate statement later Thursday, as concerns over the divergence in monetary policy between it and its major peers continued to weigh on the single currency.
The ECB was expected to keep monetary policy unchanged after it cut rates to record lows in June in a bid to avert the threat of deflation in the region.
The latest data showed that the annual rate of inflation in the euro area slowed to 0.4% in July from 0.5% in June, adding to pressure on the central bank to do more.
Source: 
http://www.investing.com/