Chioptle's (CMG) stock had a bad run of it after collapsing in 2015.
Last year was not kind to Chipotle shares either but could 2017 be the year that breathes fresh life into this downtrending stock?
Today may be a key marker of a trend reversal and new life… or a vicious bull trap. Let's find out: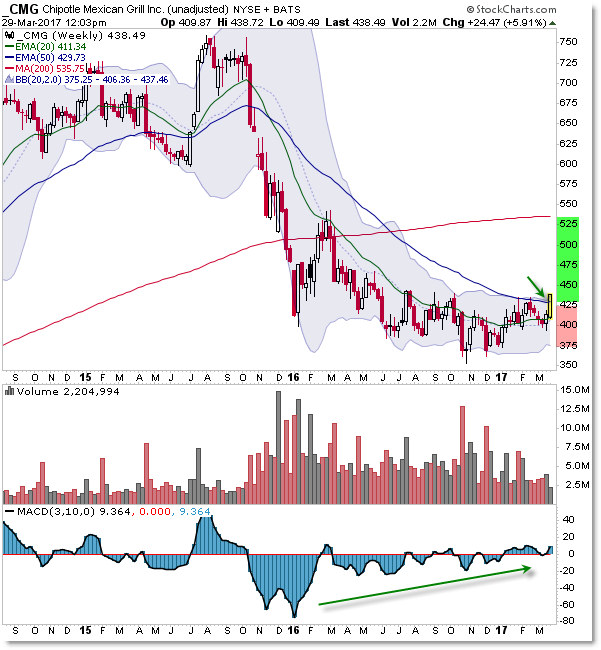 With the breakout above the falling 50 week EMA and upper Bollinger Band, we may be seeing the initial signs of trend reversal in Chipotle (CMG) here.
Note the positive momentum divergences all through 2016 and the first firm breakout above the falling 20 week EMA that took us toward – and now above – the falling 50 week EMA.
The next stage would...
More