McDonald's (MCD) has been on a sharp bull market in 2017, but we might see a period of consolidation/bearish correction ahead.

McDonald's (MCD) Daily Chart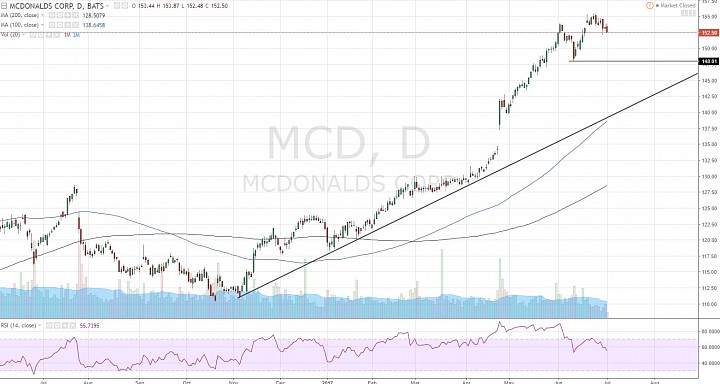 (click to enlarge)

Bearish Divergence:
- The main reason I think McD will enter a period of sideways or even a bit bearish price action for weeks or even months to come is because there is a bearish divergence between price and the RSI.
- This is not a strong bearish signal when the prevailing trend is so sharply bullish.
- Still, it does warn against continuing to jump on this runaway train.
- On the other hand, the bearish outlook should be limited as well because the prevailing trend is so bullish.
- The 148 support pivot is a viable bearish target. We should limit the bearish target to 143, or when price meets the rising trendline seen on the daily chart.