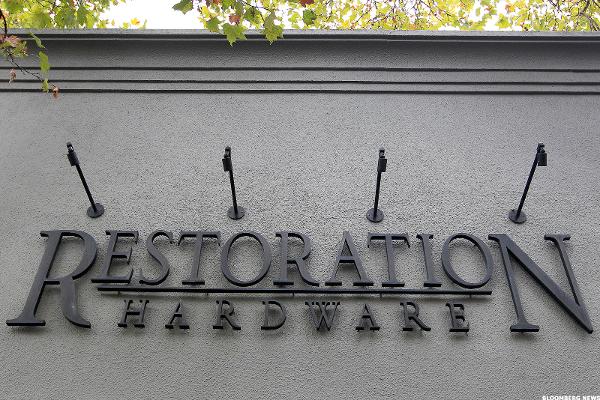 NEW YORK (TheStreet) -- Shares of Restoration Hardware (RH) are jumping 7.02% to $29.43 in midday trading Monday after chairman and CEO Gary Friedman disclosed that he purchased 32,918 of the company's common stock on July 15, the Fly reports.
Friedman bought the stock in multiple trades between $27.26 and $28.05 per share, according to a regulatory filing. The average purchase price was $27.59 per share.
Friedman owned 2,207,451 of the company's shares at the end of the transaction, according to Reuters.
Last month, the stock was hammered after it reported an...
More