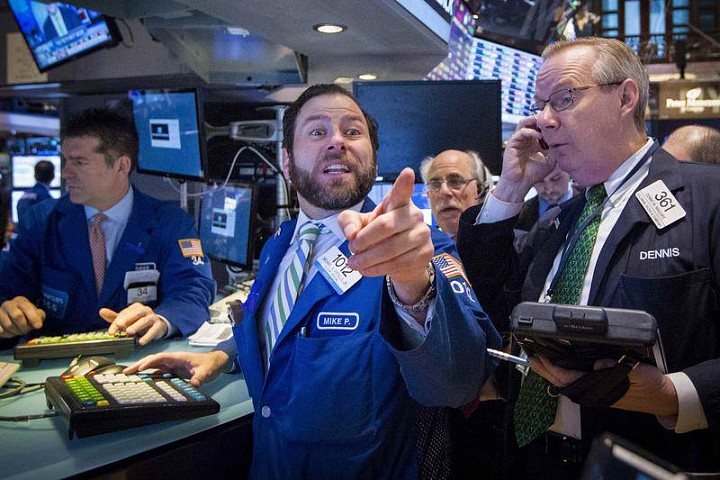 Picture: Traders work on the floor of the New York Stock Exchange March 17, 2015. REUTERS/Brendan McDermid
Investors happy to see near-record levels for the largest stock index will dispute housing data and other economic factors in the next coming days. Will the interest rate go up because of this? (NASDAQ:NASDAQ)
"Any piece of economic data that speaks to the pace of job creation or inflation will be watched very closely. That's the driver," said Art Hogan. 
Interesting opinions by RIP on Yahoo Finance:
"Within 2 weeks the FTC will give the final OK to the Reynolds-American/Lorillard. Imperial has testified to them that they will make Winston-Salem-Kool-Maverick support brands. the earnings of the New Company will soar to 4.25 a share with 75% dividend payout. They expect 14% annual earnings increases for the next 4 years"
and a rebut comment from A on Yahoo Finance:
"I've had a good run in US stocks. But take a good look at APPL in the last ten minutes of trading today. That's how fast paper profits can turn into a real loss. Hedge funds control billions. Once they start working in synchronicity the market is going to move much faster than you can react. I've diversified my holding out of US stocks late last year; unquestionably holding over-priced US equities is far more risky than Europe or Asia"