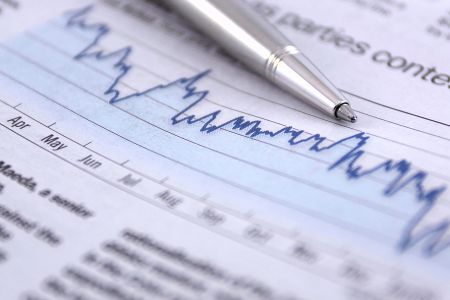 Home price momentum is slowing.
**NEW** As part of the ongoing process to offer new and up-to-date information regarding seasonal and technical investing, we are adding a section to the daily reports that details the stocks that are entering their period of seasonal strength, based on average historical start dates.   Stocks highlighted are for information purposes only and should not be considered as advice to purchase or to sell mentioned securities.   As always, the use of technical and fundamental analysis is encouraged in order to fine tune entry and exit points to average seasonal trends.
Stocks Entering Period of Seasonal Strength Today: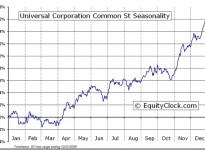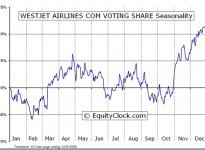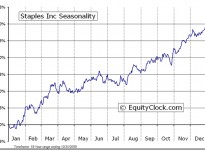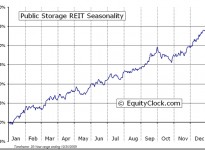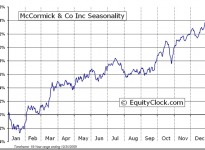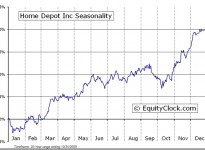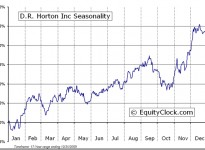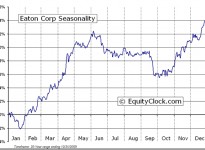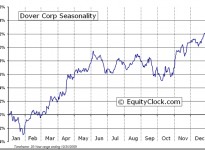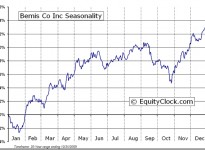 The Markets
Stocks traded lower on Tuesday as the earnings digestion period continues.  The S&P 500 Index shed around four-tenths of one percent, closing a minor gap that had been opened during Monday's session.  On the daily chart, horizontal support and declining trendline resistance continue to converge in what will eventually be a make or break moment.  Calculated downside potential on a breakdown is toward 2060, should support at 2120 be violated, while a break above resistance around 2160 would target the all-time highs (and perhaps beyond).  The 50-day moving average, which continues to roll over, has been acting as a cap to recent market momentum, therefore a catalyst may be required to break free.  Seasonally, the best six months of the year for stocks begins as of the close on Thursday, on average, but if momentum continues to grind lower, the start of the six month trend may start on a negative note.   Watch for the direction of the break and invest accordingly.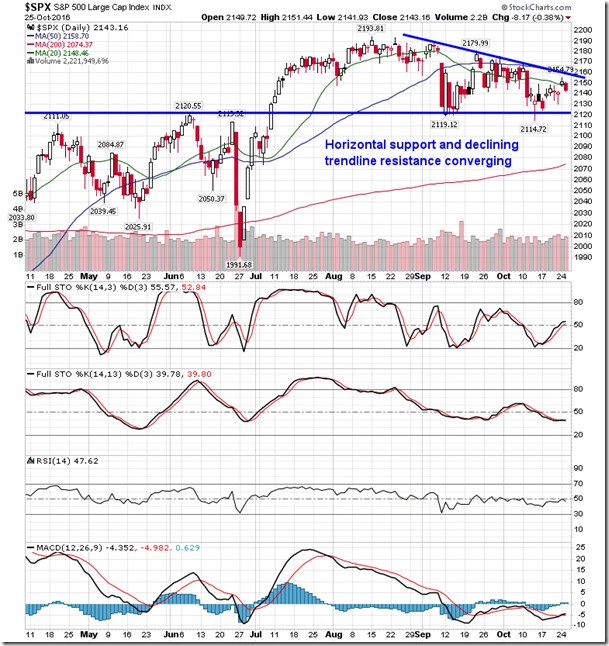 On the economic front, Case-Shiller released their monthly look at home prices in the US.  The headline print indicated that the 20-city index increased by 0.2% in August, inline with the consensus estimate.  Stripping out the seasonal adjustments, the national home price index actually increased by 0.5%, edging out the average increase for the month of August of 0.4%.  The year-to-date change in prices remains firmly above the seasonal average trend, even advancing beyond the pace set by this time last year.  Some signs of waning momentum are becoming apparent in the 10 largest metropolitan areas, as represented by the 10-city index.  While continuing to show price gains above the seasonal average through August, the year-to-date trend versus the average is gradually converging, the result of stalling growth in San Francisco, New York, San Diego, and Washington, four arguably overheated markets to begin with.  While not enough to conclude anything as of present, eventually the weight of evidence will grow to suggest a peak in house prices as the market anticipates higher mortgage rates.  The average 30-year mortgage rate in the US presently sits at 3.52%, just above the lowest level on record of 3.31%.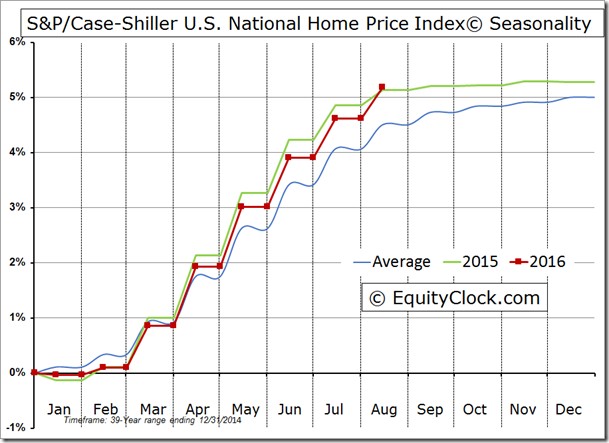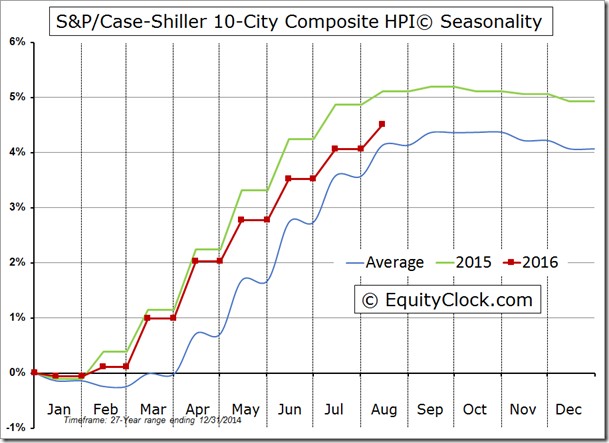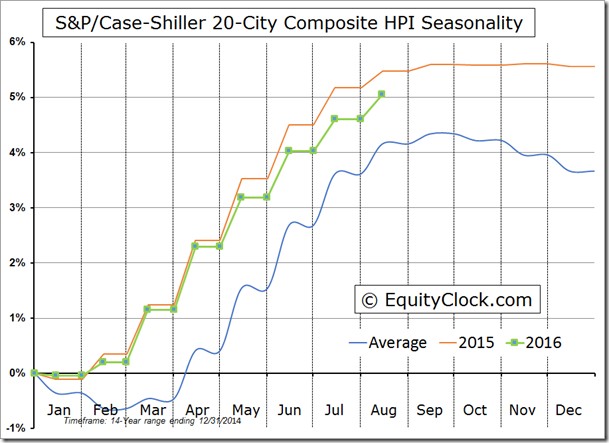 Sentiment on Tuesday, as gauged by the put-call ratio, ended bullish at 0.97.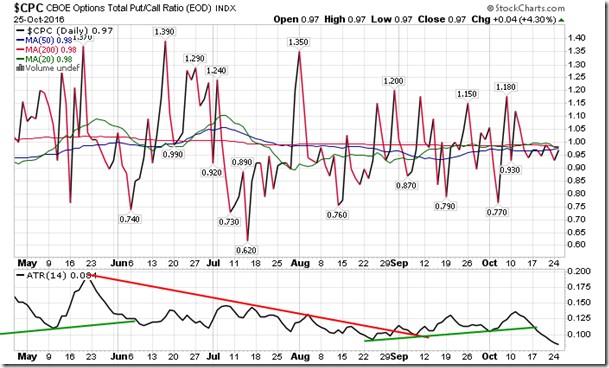 Sectors and Industries entering their period of seasonal strength: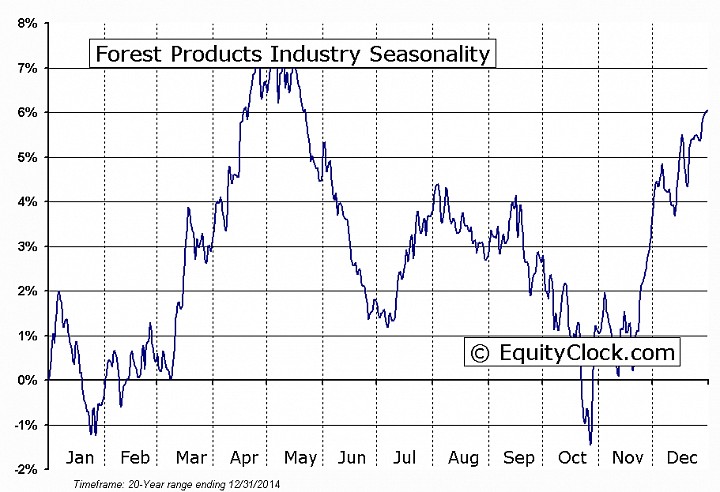 S5FRST Index Relative to the S&P 500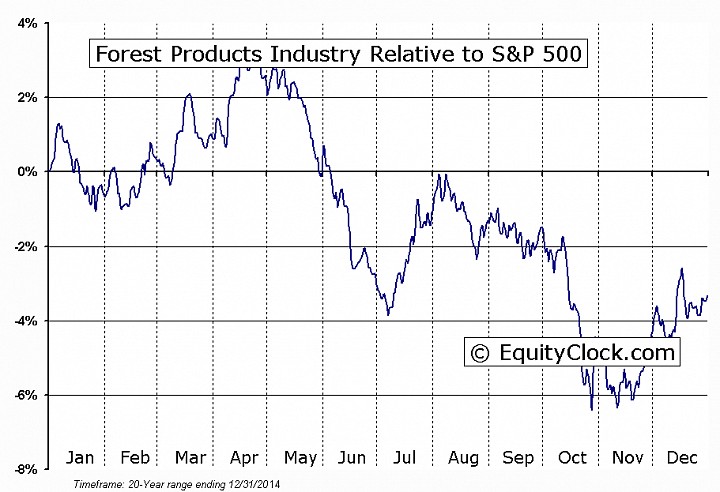 Seasonal charts of companies reporting earnings today:
S&P 500 Index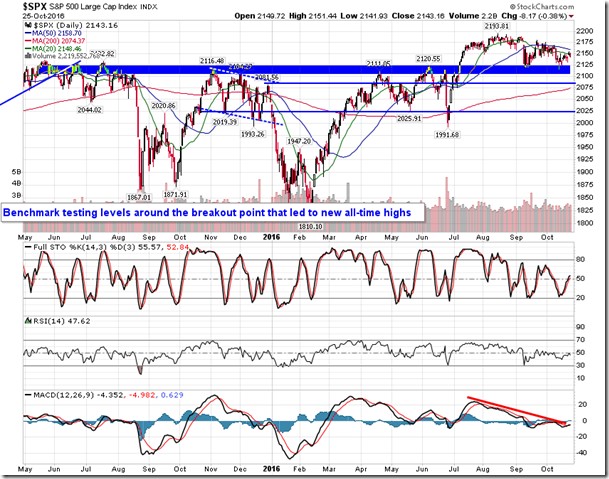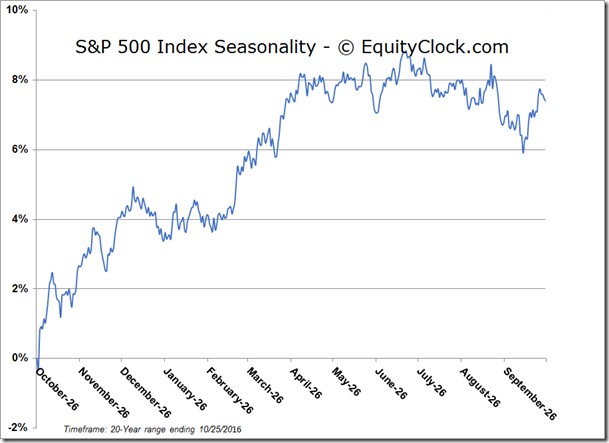 TSE Composite