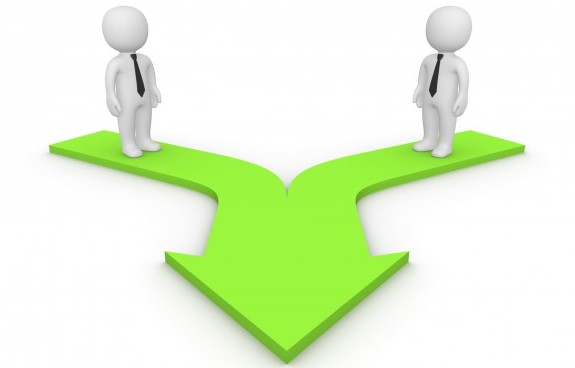 For Gilead (GILD), it's become increasingly clear that a transformative M&A transaction is necessary to turn around the current gloom-and-doom expectations surrounding the business. The stock is currently trading at new lows we haven't seen for over two years. 
The company holds some promise in its pipeline with eight Phase III projects, but an earnings peak in its HIV/AIDS and hepatitis C franchises could be an issue that threatens the company's top-line vitality in the coming years. Picking up an additional high-growth segment at an attractive price is one of the company's highest priorities, as demonstrated by the company push to acquire Medivation (MDVN) before losing out to Pfizer (PFE).
Gilead's price budget is likely somewhere in the $3 billion to $15 billion range. As of the end of Q2 2016, the company had a cash balance of $8.8 billion and, at its current rate, can conservatively produce $14 billion in unlevered free cash flow per year. Based on a screen of biotechnology firms in this price range, you see a range of eighteen potential targets, with fifteen of them U.S.-based. Historically, Gilead has tended to prioritize acquisition targets rich in pipeline assets over established commercial drugs due to the discount it might bring.
BioMarin Pharmaceuticals (BRMN) represents one of the company's potential more "mature" targets, which specializes in rare diseases. It currently has five marketed products for Morquio A Syndrome, PKU, and LEMS, with two late-stage assets (one for PKU and one for CLN2 disease). Another three assets are in phase I and II, as the company looks to diversify into achondroplasia, hemophilia A, and sanfilippo syndrome. The pre-existing franchise overlap isn't there, as Gilead doesn't have much of a history when its comes to rare diseases. Nevertheless, rare disease drugs can still possess a lot of the same value as the prized late-stage/approved/commercialized assets of an oncology franchise due to the extreme niche-like nature of many of them, which limits pricing and volume competition. The long-duration patents also help extend out their life and is designed to better incentivize research that looks into cures. Moreover, drugs of this nature are more likely to fly under the political radar, as they comprise a smaller portion of national healthcare budgets. BioMarin would be one of Gilead's more expensive targets, with a market cap of $16.7 billion, which would entail a takeover price of somewhere north of $20 billion.
United Therapeutics (UTHR), at a $5.4 billion market cap, has a similar focus toward the development and commercialization of drugs geared toward unique life-threatening conditions. The company currently has five main commercialized products, with four main therapeutic developments in the pipeline. UTHR is also trading in the lower half of its 52-week range, down 25%-30% from its annual highs, so it's also a company that's also seen mixed market sentiment.
In terms of potential oncology takeover targets, the most obvious are Seattle Genetics (SGEN) at $6.3 billion in market cap and Tesaro (TSRO) at $3.9 billion. Promising oncology assets are prized in the healthcare space as a basic function of demand. According to the CDC, cancer is the second-leading cause of death in the U.S.with 592,000 deaths per year, behind heart disease at 614,000. After that comes a steep incidence drop-off with chronic lower respiratory diseases comprising 147,000 deaths.
Tesaro is up 155% since late-June ($37.21/share to $94.77/share) due in large part to promising cancer drug trial data, which may cause management to be more amenable to a transaction. Seattle Genetics has been volatile, trading around where it was a year prior, but up nearly double since its February lows. Sanofi (SNY) and Astrazeneca (AZN) may also be interested in these two companies, which could bid up the valuations. As they stand, neither are particularly cheap, with SGEN trading at 16.4x revenue and TSRO at 117x revenue. Kite Pharma (KITE), currently valued around $3.1 billion, is exclusively dedicated toward cancer drug developments with seven projects in the pipeline. Nonetheless, none of them have progressed past mid-Phase II.
Acadia (ACAD) ($3.6 billion market cap) is geared more toward central nervous system conditions. It has one product, Nuplazid, designed to treat hallucinations associated with PD psychosis, that has reached U.S. approval. Its four other projects are still in either Phase I or Phase II, making Acadia more of a gamble as an acquisition target at this point.
Alnylam (ALNY) ($5.9 billion) is primarily motivated toward the treatment of genetic diseases using RNAi therapeutics. It has twenty projects in the works, with 50% dedicated toward genetic medicines (a franchise that holds both of its Phase III assets), 30% toward cardio-metabolic diseases (one asset in early Phase II), and 20% toward hepatic infectious diseases (all pre-Phase I - i.e., discovery and development).
Conservatively, the bulk of ALNY's value is comprised of its two Phase III Hereditary ATTR Amyloidosis assets. Since nothing else is beyond early-Phase II, this might make ALNY too risky of a target, particularly at $6 billion. The company traded 46% higher at this time last year.
Neurocrine Biosciences (NBIX) ($4.3 billion) is situated heavily toward neurological and endocrine disorders. It has two Phase III assets - elagolix, which doubles as a potential treatment of endometriosis and uterine fibroids, and NBI-98854, a therapy geared toward tardive dyskensia treatment. Neurocrine is nonetheless a long shot as a takeover target, as elagolix is being developed in collaboration with AbbieVie (ABBV).
Intercept Pharmaceuticals (ICPT) ($3.7 billion) would line up well with Gilead's two Phase III assets in liver disease. Intercept is developing a promising non-alcoholic steatohepatitis ("NASH") assetcurrently in Phase III, which seeks to treat a disease that may affect up to 5% of the population. Gilead has made a big push to gain eventual market share in the NASH drug market, as the disease currently has no pharmacological treatment or cure. Five of Gilead's liver disease assets are dedicated toward NASH (three in Phase II, two in Phase I). Intercept currently has one product coming to market in Ocaliva, which treats PBC.
Ionis Pharmaceuticals (IONS) ($3.6 billion) focuses on antisense therapies designed to treat genetic disorders and is heavily diversified into cardiovascular, neurological, metabolic, cancer, and rare diseases. In the severe and rare disease segment, Ionis has one commercialized product in Kynamro, a completed Phase III study in alicaforsen, and five additional Phase III assets. It has one Phase III project in its oncology franchise (prostate/lung) and one designed to treat a severe bacterial infection.
Outside of oncology, I would label Intercept and Ionis as the most attractive acquisition targets strictly on the basis of pipeline. Intercept could serve to sharpen Gilead's focus on its liver disease franchise, while Ionis would serve as a diversification target by developing a portfolio of various rare disease therapeutic assets.
Conclusion
I cannot necessarily provide any opinion of where Gilead should go on the M&A front, as I haven't analyzed all of these companies individually. Smaller acquisitions are something to keep on the table as well - e.g., a company with one late-stage asset that could look to make a dent in a particular niche with the proper commercialization support. It's a strategy the company has employed in the past to a fairly limited extent. But I believe that if we were to see an acquisition, it would be something in the valuation range articulated above and ideally of high-multiple, late-stage assets.
We've already observed where Gilead may be leaning with its pursuit of Medivation's oncology assets before ceding to Pfizer. This may put companies like Seattle Genetics and Tesaro as next-in-line targets, but I would place Intercept and Ionis as additional attractive candidates should Gilead wish to either bolster its push into liver diseases or diversify more heavily among more niche, therapeutic treatments.