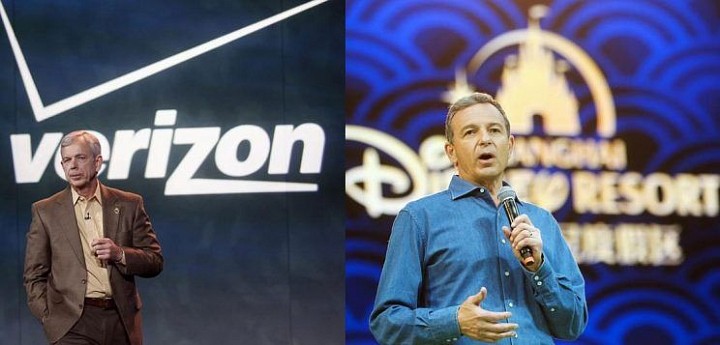 Verizon (VZ), on Thursday, shot down rumors that it is talking to companies like Disney and Comcast about potential mergers and acquisitions.
Talk of Verizon purchasing or joining forces with Disney gained traction on Tuesday when Bloomberg reported that Verizon CEO Lowell McAdam was open to deal talks from Comcast (CMCSA), Disney (DIS), or CBS (CBS).
Stock prices for the three media businesses immediately rose on the report.
But on Thursday, Verizon CFO Matthew Ellis attempted to reign in speculation about the telecom giant's future moves, saying the comments were taken out of context.
"Lowell was asked a question in an interview if...
More