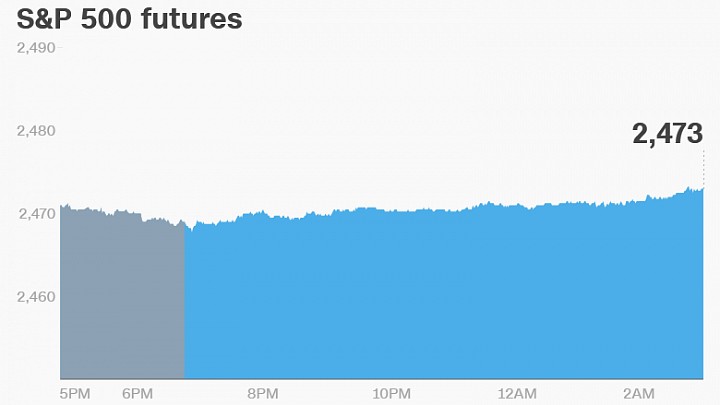 1. U.S. jobs report: President Trump's jobs tally could move beyond 1 million on Friday.
The Labor Department will give an update on how many jobs were created in July at 8:30 a.m. ET.
Economists surveyed by CNNMoney estimate that the U.S. added 183,000 jobs in July, down from 222,000 in June. So far, 863,000 jobs have been created during Trump's presidency.
The unemployment rate is expected to dip to 4.3%.
2. Toyota and Mazda factory in the U.S.: Toyota (TM) and Mazda have announced plans to build a $1.6 billion manufacturing plant...
More