Invest with Confidence. Are you a financial professional? Stay on top of your portfolio with Benzinga Pro's real-time newsfeed and alerts and never miss a headline again.
Don't miss the chance to try it FREE today.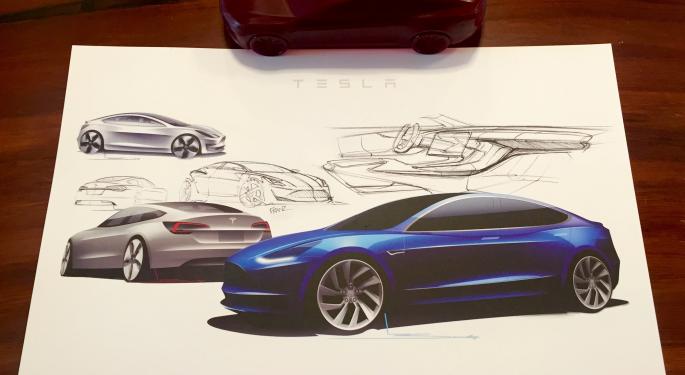 Ronnie Moas of Standpoint Research said the valuation of Tesla Motors Inc TSLA 0.06% is "too high."
"I think the valuation of Tesla is completely disconnected from what my analysis is showing me. The market is treating Tesla as if it is an equivalent of a General Motors Company GM 0.54% or Ford Motor Company F 0.88%. In fact, the revenue of GM and Ford is 20x times of what Tesla is," Moas told CNBC.
"On any metrics you look at it, the market is placing a best case scenario, disregarding all of my threats and concerns that I have looking out for a few years. I think...
More