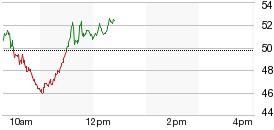 Radius Health, Inc. RDUS presented positive top-line data from the phase III ACTIVE (Abaloparatide Comparator Trial In Vertebral Endpoints) study on its lead candidate abaloparatide - subcutaneous (SC).
Radius Health is developing the daily self-administered injection, abaloparatide-SC, for the treatment of patients with postmenopausal osteoporosis, who are at an increased risk of a fracture.
In the phase III ACTIVE study, it was found that women with postmenopausal osteoporosis who received 18 months of daily abaloparatide-SC injection experienced a 70% reduction in the...
More