Crude Oil: Tunnel Vision part 2...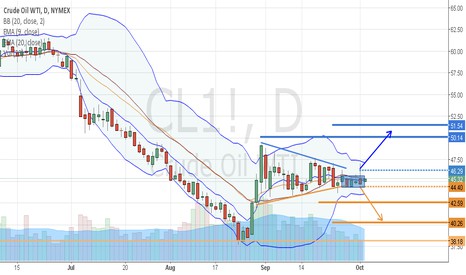 After week of a compressed consolidation, Oil finally made a considerable movement towards 47.10, only to close in the red, back in the same consolidation area.

The main challenge remains breaking out of the consolidation and witnessing the emergence of a trend. Re-visiting 47.10, today, and crossing this level would be promising for a bullish market with 51.54 as an objective, and 50.14 as a primary objective.

On the other hand, cutting through 44.4 will send Oil south towards 43.68, which breaching will send the Oil back to 42.59.

Crude's daily Pivot Point is around 45.49. The daily support levels are around 43.88 and 43.02. The daily resistance levels are around 46.35 and 47.96.