Never, in the history of man, has so much 'wealth' been created, by so few, for so few, by doing so little...
It appears the art of the jawbone has been perfected by Mario Draghi...
2012's "whatever it takes" speech 'saved' The Euro and sent it surging over 160 pips... all with no actual action!
In 2015, on the basis of a chat among dovish doves about maybe possibly doing more dovish things, Draghi moves EURUSD by 300 pips...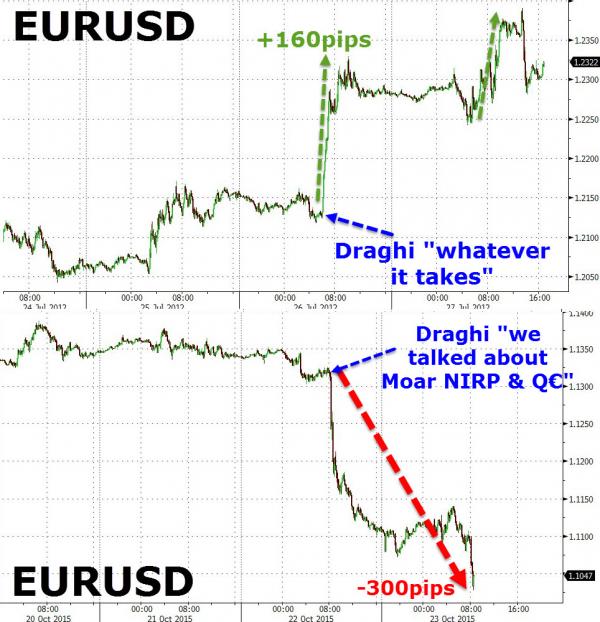 The age of Central Banker omnipotence is going exponential... except if you're Chinese...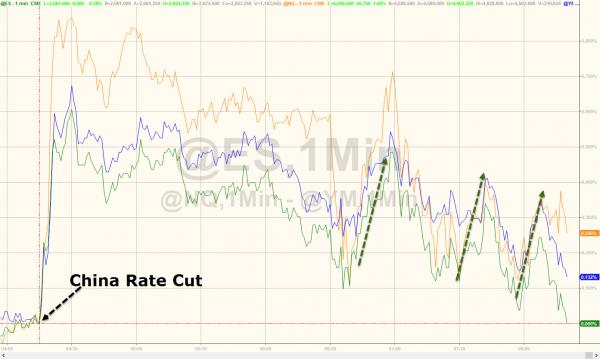 Charts: Bloomberg