CBoT corn continued long play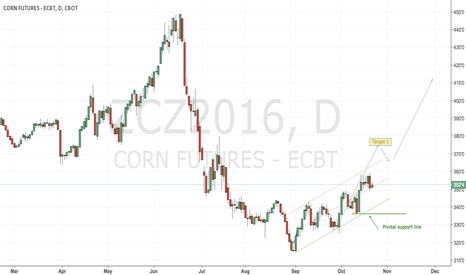 Corn:
Price mostly moved sideways during the past week but held well. The weekly candle (not attached/displayed) shows an almost perfect 'doji' which principally expresses doubt but we have no reason to believe that price will not continue its rally up and we keep our bull bias unchanged. Our pivotal supportive level remains unchanged at 336 for now.
The upper ascending line that starts at just below 364 on Monday and ends at 366 on Friday is expected to be broken during the coming week which will be the last confirmation that we need for our bull case scenario and after which we expect price to accelerate to the upside.
Our bottom line bias is up from here with essential support at 336.