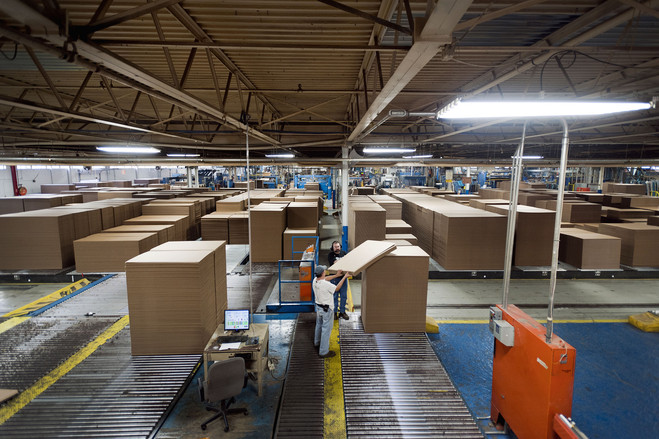 "We think there are pieces of our pension plan that ultimately could be carved out and managed by others, reducing our risk, potentially where it's opportunistic for these insurance companies," finance chief Glenn Landau said in an interview with CFO Journal last month.
"We have an underfunded pension as many companies at our age have," he said, adding that the company has been making voluntary contributions to reduce that shortfall in recent years.
The swings in the value of International Paper's pension plan, and therefore the company's obligations to it, can have an effect on the balance sheet and even the company's credit rating, he explained. One way to reduce that impact is to have more of the pension plan invested in fixed-income assets like government bonds that produce steady returns, he said.
"Volatility in a pension that is almost half the size of the company's overall market cap is big," he said.
International Paper said the deal won't change benefits for any plan participant. The company said Prudential will be administering benefits for former employees and beneficiaries who receive less than $450 in monthly payments.
The company expects to incur a $400 million pretax pension-settlement expense in the fourth quarter related to the transaction.
Pension-risk transfers have become increasingly common among large companies, and they may become more prominent as interest rates rise, making it less expensive for employers to offload pension obligations. While Prudential has led the insurance industry with high-profile pension-risk deals, MetLife Inc. and smaller insurers have also gotten involved.
Prudential said it makes more than $10 billion in pension payments to more than 1 million retirees and their beneficiaries each year. Other companies who have transferred obligations to Prudential include General Motors Co. , Verizon Communications Inc., Kimberly-Clark Corp. and J.C. Penney Co.
International Paper employs about 55,000 people. Shares in the company, up 7.5% so far this year, rose 0.3% to $57 in morning trading.
Write to Cara Lombardo at cara.lombardo@wsj.com and Tatyana Shumsky at tatyana.shumsky@wsj.com
More