Last night, Nordstrom (JWN) offered investors just about everything they could ask for. Its earnings exceeded analyst forecasts; its sales were higher than expected; and its same-store sales actually grew--GREW!--during the second quarter, when everyone expected them to fall. Yet its shares have dropped more than 1% this morning.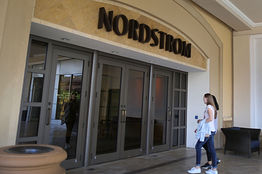 So why are its shares down? Well, even the bulls acknowledge that it wasn't all hunk dory for Nordstrom, and investors may have been expecting too much. Consider this from Cowen's Oliver Chen and team, who rate Nordstrom Outperform:
We continue to recommend JWN shares as we believe thoughtful priorities are driving profitable revenues. JWN's creative approach to the Anniversary Sale, 25%+ online penetration, high customer satisfaction on reserve and pick up in store programs, and limited distribution product...
More