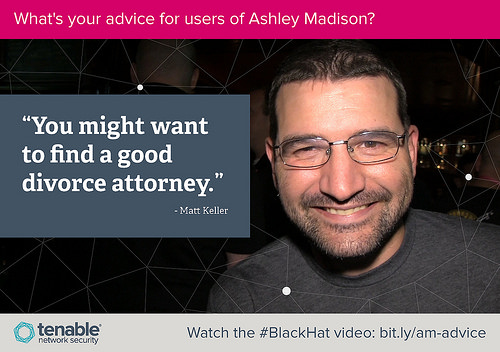 Some warned that the Ashley Madison hack would ruin lives and since the stolen information has been leaked, those predictions have started to come true.
The site, which is designed to allow customers to sign up and have discreet extramarital affairs, was hacked recently, revealing the personal information of millions of people that had signed up for the service. Until now, that information was kept under wraps.
However, now there are entire websites devoted to searching through the leaked information, allowing wondering spouses, journalists or any curious people to see if they can get a hit on someone's email address, according to the Associated Press.
According to the AP, an LA-based lawyer, Steve Mindel, described the impending influx of divorces as a result of the Ashley Madison hack "Christmas in September."
Further, celebrities and public figures have popped up as hits, according to the AP. Among them include Josh Duggar, of 19 Kids and Counting, who paid an extra $250 to the website to ensure he would have an affair within three months.
An Australian woman called into a radio station that was checking the emails suggested by callers and found out her husbands email was registered to an account.
"Are you serious? Are you freaking kidding me? These websites are disgusting," she said before she hung up, according to the AP.
Not only is this leaked information extremely embarrassing for those affected; it is also going to eventually break up some families. The fact that someone, particularly a public figure would sign up for this service, or any service of this nature, is beyond my realm of understanding.
All sites get hacked. Huge companies, small businesses. At one point or another, it's inescapable. In terms of Ashley Madison, it was just a matter of time.
For more business and financial news, click here.
*This is editorial content and expresses the opinion of the author.