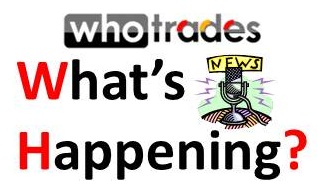 Upcoming S&P 500 Earnings Releases:

Before The Bell:
Family Dollar (FDO)
SUPERVALU, Inc. (SVU)
After The Bell:
Alcoa, Inc. (AA)
---
Important Data Releases:
UK:
Bank of England will release:
7:00AM EST Asset Purchase Facility, which measures total value of money the BOE will create and use to purchase assets in the open market, and Official Bank Rate, which measuresthe interest rate at which banks lend balances held at the BOE to other banks.
Tentative Time MPC Rate Statement, which contains the outcome of Monetary Policy Committee's vote on interest rates and other policy measures, economic outlook, and clues on the outcome of future votes. A statement is usually only issued if the Official Bank Rate or Asset Purchase Facility changes.
Europe:
European Central Bank will release:
7:45AM EST Minimum Bid Rate, which measures the interest rate on the main refinancing operations that provide the bulk of liquidity to the banking system.
8:30AM EST ECB Press Conference, which covers in detail the factors affecting the most recent interest rate and other policy decisions, as well as provides clues regarding future monetary policy.
Canada:
8:30AM EST Statistics Canada will release Building Permits m/m, which measures change in the total value of new building permits issued.
US:
8:30AM EST Department of Labor will release Unemployment Claims, which measures the number of individuals who filed for unemployment insurance for the first time during the past week.
China:
Tentative Time Customs General Administration of China will release Trade Balance, which measures the difference in value between imported and exported goods during the previous month.