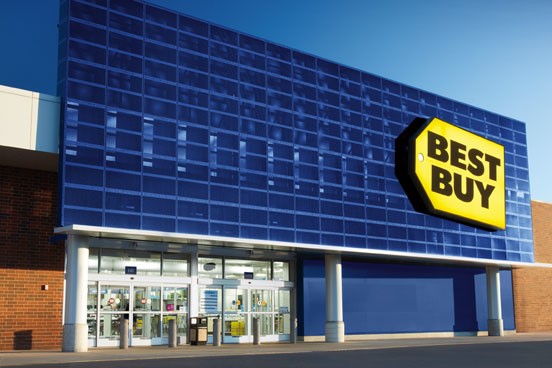 Deutsche Bank's interesting chart of the day. Best Buy tanks in the month of December, which is kind of ironic, as I'm guessing investors have already priced in the impact from holiday sales, and are already fading the expectations from November – December sales. That being the case a potential re-entry point could be made, or perhaps a short position going into the last couple months of the holiday quarter?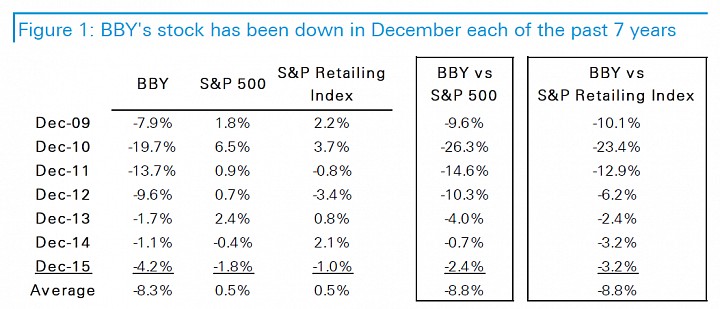 Source: Deutsche Bank
The stock has declined by 8.3% on average over the past seven years in the month of December. And while historical trends aren't always indicative of what will happen in the future. The data does suggest that a short-term bet against Best Buy in the month of December could generate decent returns. That being the case, I'm not saying that Best Buy is a structural short, as I'm not familiar with the company's underlying fundamentals.
But, for the purposes of trading, I guess a winter month bet against Best Buy makes sense.