Good Short Opp Here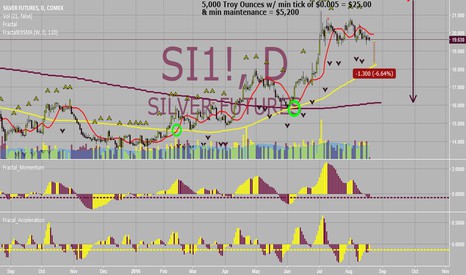 Key Event: Fractal_Momentum has crossed below the 0.0 line.
A very clear head and shoulders pattern can be found in the fractal moment that recently turned negative.
I suspect a run down into the $18.25 area. This creates a $6,500 opportunity on one short contract alone!

Conservative: Buy silver0.00%% put option
Aggressive: Sell silver0.00%% contract
Income: Sell silver0.00%% call option

Futures trading involves risk of financial loss and is not suitable for every investor.