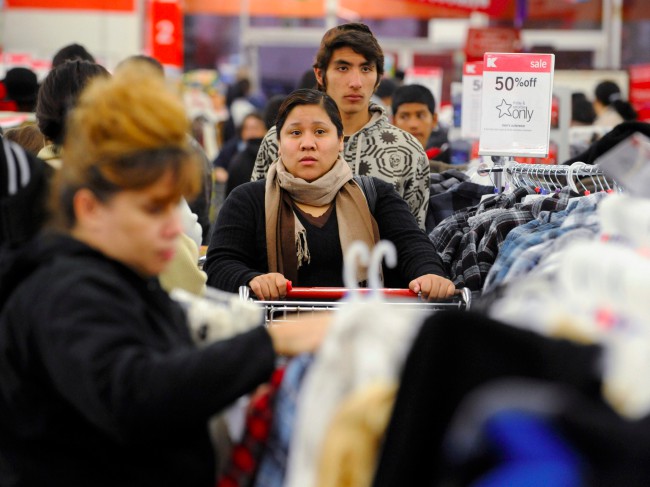 (Kmart shoppers.Reuters)
Kmart employees believe the company is nearing bankruptcy and is in the process of shutting down all its stores.
The chain has closed one third of its stores in the last decade, and sales have been cut in half in the same time period.
Store-level employees who spoke to Business Insider said many of the remaining 941 Kmart stores now appear to be in the midst of liquidation.
Stores are being entered into numbered phases — such as Phase 1 and Phase 2 — employees said.
The company has told employees that the phases are part of a "P2P" or "path to profitability" strategy to make stores more profitable.
But employees say it's a liquidation plan, with each phase triggering different cost-cutting measures such as layoffs and labor-hour reductions.
The phases have also triggered stock room purges, meaning all merchandise in the stock rooms must be moved to the sales floor. If there's not enough room on the sales floor for the items, stores will add new overhead shelving.
Once the stock rooms are purged, stores typically have no more than nine months before they shut down, according to chatter on employee message boards.
Kmart parent company Sears Holdings denies claims that it's liquidating all its stores.
"Sears Holdings is highly focused on restoring profitability to the company, and Kmart remains a key piece of our asset portfolio," Sears spokesman Howard Riefs said.
The stock-room clearances are meant to improve inventory management and keep employees on the sales floor, he said.
(We saw boxes everywhere during a recent store visit to a Kmart in Richmond, Virginia.Business Insider/Hayley Peterson)
But Kmart employee Mandi Spoolman said the store where...
More