Do you hate Mondays? Us too. That's why this Labor Day, we're offering you member-only access to faster news and more accurate data on our Benzinga Pro platform.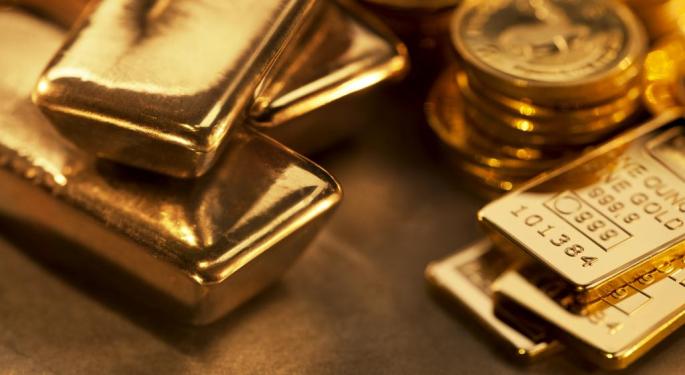 A month that saw stocks fall by their largest percentage in nearly five years has coincided with the price of gold jumping nearly 8 percent before falling off as markets stabilized toward the end of last week. SPDR Gold Trust (ETF) GLD 0.29%, iShares Gold Trust(ETF) IAU 0.37% and other gold-related ETFs have fallen as well.
Since the yellow metal had spent most of 2015 selling off, the question for investors is whether gold's recent advance has any more life in it.
Amid the recent volatility in equities, many gold and precious metal stocks have outperformed. The Precious Metals motif gained 4.8 percent in the past month. In that same time, the Standard & Poor's 500 lost 5.8 percent.
So far in 2015, the motif has lost 49.6 percent; the S&P 500 is down 3.8 percent.
In the past, investor interest in gold has increased with...
More