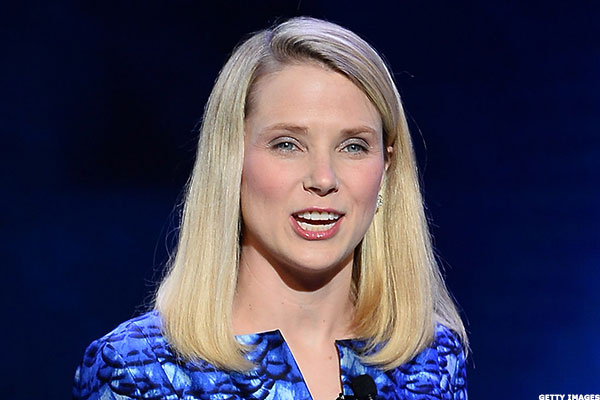 While Yahoo! (YHOO - Get Report) announced first-quarter results that exceeded Wall Street expectations on Tuesday, April 19, CEO Marissa Mayer addressed "noise" and "misconceptions" about the company's strategic review and a potential sale of its core businesses.
Mayer maintained the review was the "top priority" for Yahoo!'s board and executive leadership.
"Management participates in daily calls and meetings, often several per day, with the strategic review committee," Mayer said. Yahoo! has a "well-defined, aggressive calendar" for the review, she said, though management would not outline benchmarks or dates.
Earlier in the day, Starboard Value CEO Jeff Smith questioned the board's ability to pull off a sale during an appearance on CNBC. The firm, which holds a 1.7% stake in Yahoo, said in March that it is nominating a slate of nine directors...
More