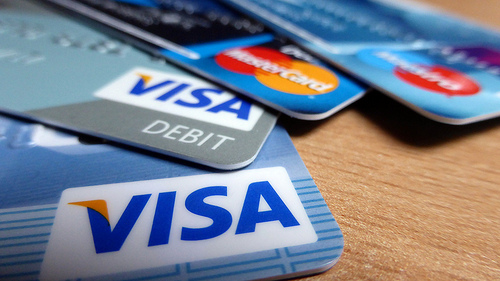 Image Credit: Flickr
The victims of the Anthem (NYSE: ANTM) Health Insurer hacking scandal add to the more than 15 million people who are victims of identity theft per year. Hackers scan the Internet and search for hard copies of important documents and numbers, looking for loopholes to steal and eventually use the identities of innocent people leaving their financial reputations destroyed. 
As looming as the threat of identity theft is, there are ways to prevent this from happening. With a few simple steps, you can take measures to decrease your chances of having your identity stolen.
1. Monitor Your Accounts
Check and double-check all financial accounts in your name on a regular basis, even if it only means glancing once per month. This includes running a regular credit report, as a decline in credit score is a red flag that your information may have been stolen. If you notice any irregularities, let your bank, credit card company or other institution know immediately.
2. Shred Documents
Identity thieves are known to dumpster dive and retrieve personal information like bank statements, receipts and bills. Investing in a shredder could mean the difference between identity safety and having your personal financial information stolen. Be sure to shred any financial documents before disposing of them. 
3. Watch Out for Internet Scams
While browsing online, be sure to check the web URL before entering in any personal or financial information. Unless it is your bank or credit card company's secure site, entering your information is not worth the risk. The same rule applies to telemarketers, as well. Never give out sensitive information over the phone, scammers are known to call customers and pose as their banks or credit card companies in order to receive information.
4. Consider Purchasing Identity Theft Protection
By purchasing identity theft protection monitoring, you are allowing a company to keep another set of eyes on your finances in order to prevent identity theft. However, it is important to know that most of these companies do not provide complete restoration services and a majority of the information they provide can be found for free. Further, these services should not replace manual monthly financial monitoring. 
Information and tips from MyFico, Practicalmoneyskills.com and HoustonTx.gov.