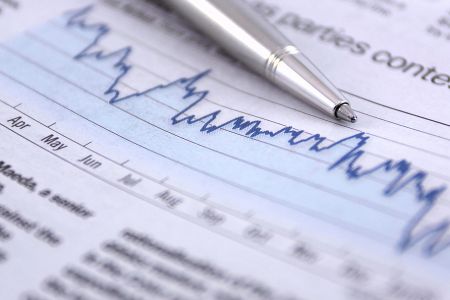 S&P 500 Index has gained 76% of the time in the three days prior to the Labour Day weekend, averaging a return of 0.54%.
**NEW** As part of the ongoing process to offer new and up-to-date information regarding seasonal and technical investing, we are adding a section to the daily reports that details the stocks that are entering their period of seasonal strength, based on average historical start dates.   Stocks highlighted are for information purposes only and should not be considered as advice to purchase or to sell mentioned securities.   As always, the use of technical and fundamental analysis is encouraged in order to fine tune entry and exit points to average seasonal trends.
Stocks Entering Period of Seasonal Strength Today:
No stocks identified for today
The Markets
Stocks rebounded on Monday as investors became more comfortable with the prospect of higher rates following comments on Friday from Janet Yellen.  The financial sector led the strength on the day, gaining around 1%, according to the S&P 500 sector index.  The financial sector benchmark continues to maintain support above a rising 20-day moving average as it continues to push above a declining trendline that spanned the past year.  A horizontal range of resistance is directly overhead between 335 and 340.  The sector enters a period of seasonal strength in November.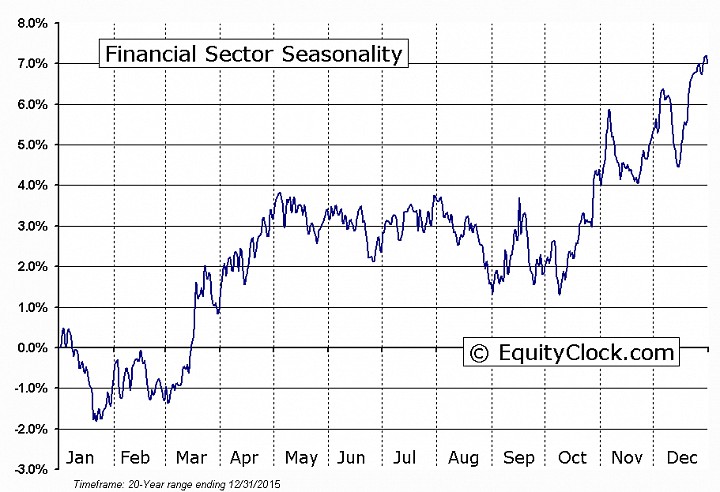 With financials charging ahead, the S&P 500 Index moved back towards what is becoming a significant level of resistance around 2185.  A catalyst looks to be required to overcome this significant hurdle, as would be the case with support around 2100.  Volume is expected to be light over the course of the week as traders take their vacations ahead of the Labour Day long weekend, marking the unofficial end to summer.  This low volume environment is often positive for stocks.  Since 1950, the S&P 500 Index has gained 76% of the time in the three days prior to the Labour Day weekend, averaging a return of 0.54%.  Tendencies revert back to normal when traders return to their desks post holiday weekend.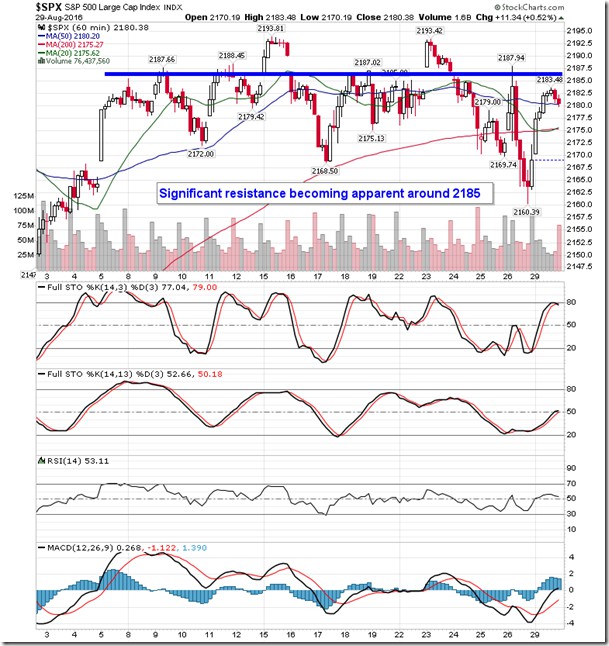 While stocks struggle at their highs, the number of new 52-week highs amongst NYSE listed stocks is in decline.  In a sign of ongoing equity market strength between January and July of this year, the number of 52-week highs followed a rising trend, suggesting positive momentum as traders bought into the rally rather than selling the rips.  This was a reversal from the trend that spanned 2015 in which the new highs contracted as the broad market failed to break out.  This same trend in the level of new highs is emerging once again, declining as broad benchmarks remain stuck at the highs.  The bulls will want to see this indicator break this trend, for obvious reasons, in order to renew upside momentum.  For now, the waning momentum is clearly a warning signal to stocks, the result of which could portend to weakness ahead.  Keep in mind, however, that it took many months of declining new highs in 2015 before equity weakness became prominent in August and then again in January of this year, therefore the timing of the move is certainly up for debate.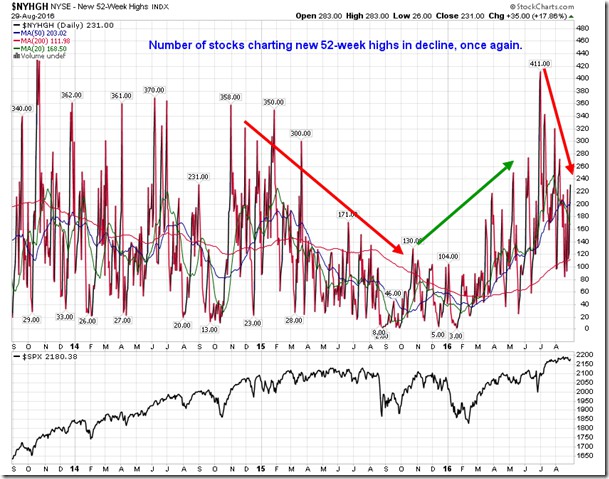 Sentiment on Monday, as gauged by the put-call ratio, ended bullish at 0.93.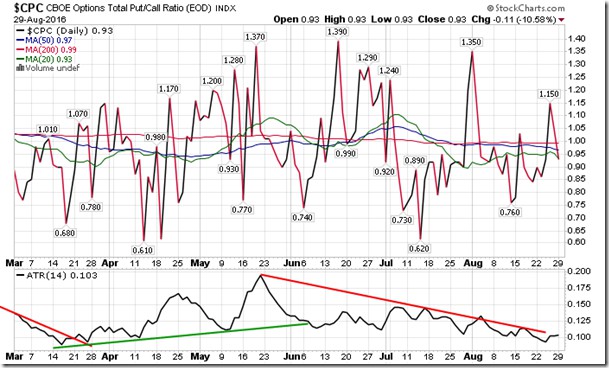 Seasonal charts of companies reporting earnings today:
S&P 500 Index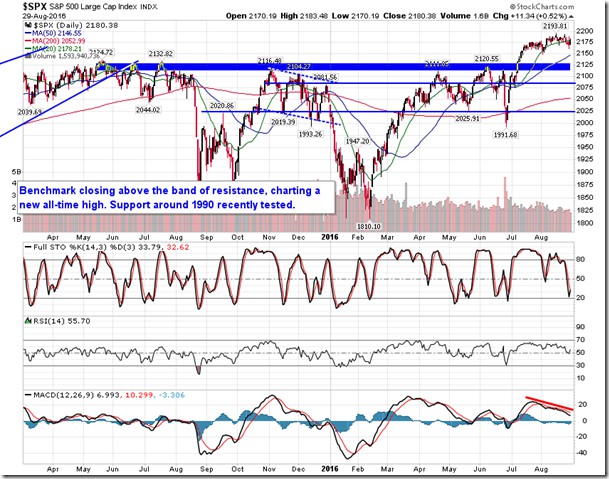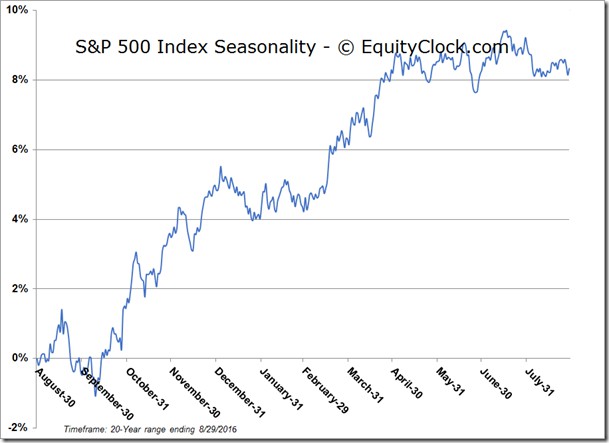 TSE Composite