After 3 months of exploding building permits - driven almost exclusively by the Northeast region (due to expiration of property tax breaks in NYC) - reality bit in July as permits plunged 16.3% to the lowest since March. This was the biggest miss on record for permits. Housing Starts rose less than expected but thanks to a dramatic upward revision are stable at around 1.2 million units SAAR (driven by a rise in single-family units trumping multi-family units).
The 3 month surge into the NYC property tax break expiration has ended...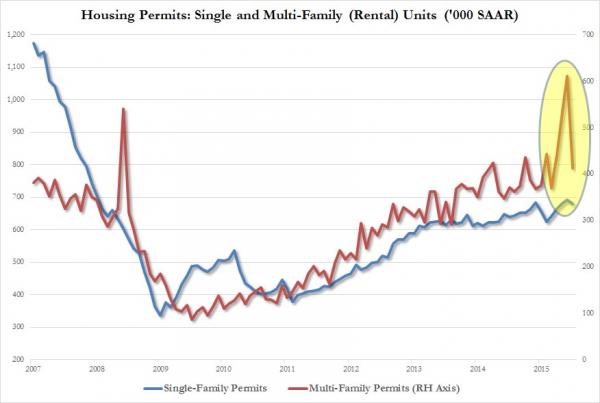 Multi-family Starts faded as Single-family picked back up...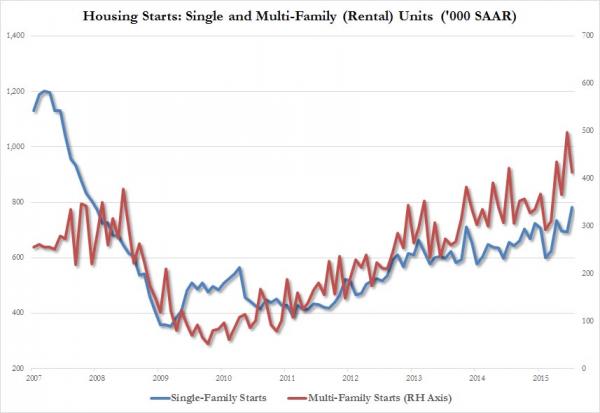 Looks like we are going to need some more tax break expirations to keep the housing recovery dream alive.