Summary
The CBOE reported bullish option trading on Bank of America intraday Monday, but after the close we received a warning about a spike in dark pool selling by institutions.
We received a similar dark pool indicator warning on Twitter last week, and that stock has tumbled since.
We don't expect as dramatic a short-term move in BofA, but we do wonder if this suggests a reconsideration of the coming interest rate environment by some institutions.
We elaborate and present two hedges for BofA longs who remain bullish on the stock but want to limit their downside risk.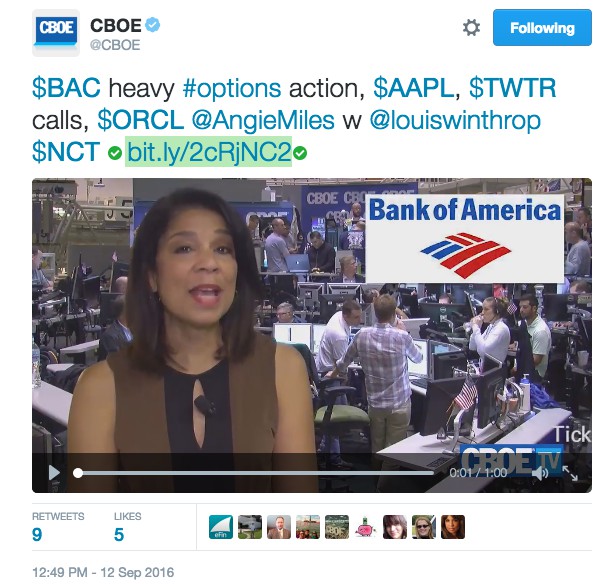 Two Ways of Looking At Bank Of America
Intraday Monday, Angela Miles of the Chicago Board Option Exchange
https://twitter.com/CBOE/status/775375690178887680
a heavy volume of options traded on Bank Of America (NYSE:BAC), with bullish bets predominating. That seemed consistent with Financial Times senior investment commentator John Authers' assessment over the weekend that investors should expect a rising rate environment (which would benefit banks).
After the close Monday, however, we received the email below from SqueezeMetrics, which flashed a bearish indicator on Bank of America:

That email mentions "DPI", which stands for Dark Pool Indicator (recall that dark pools are private exchanges where institutions trade shares without the transparency of public markets; dark pools were elaborated on in an article earlier this year, Seeking Alpha In The Dark).
DPI looks at the ratio between institutional buying and selling in dark pools: a high DPI means most of the dark pool volume is institutional buying, and a low DPI means most of the dark pool volume is institutional selling. So, in that email above, DPI is a bullish indicator for Verizon (NYSE:VZ) and General Electric (NYSE:GE), but a bearish indicator for Bank of America. Clicking through the link on the email to the Low DPI list, we saw Bank of America at the top:
The last time we wrote about a stock appearing near the top of the Low DPI list was in our Twitter (NYSE:TWTR) article last week. Twitter appeared on the Low DPI list on Wednesday, and the stock has taken a bit of a dip since.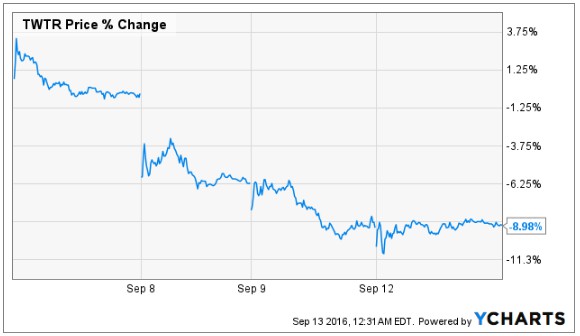 At the time, Twitter had another red flag, which was...
More