DUBLIN, Jan. 5, 2016 /PRNewswire/ -- Allergan plc (AGN) today announced that Allergan and Pfizer will participate in a fireside chat at the 34th Annual J.P. Morgan Healthcare Conference in San Francisco, CA.
Logo - http://photos.prnewswire.com/prnh/20150612/222796LOGO
Allergan speakers will be Brent Saunders, CEO and President; David Nicholson, Executive Vice President and President, Global Brands Research & Development; and William Meury, Executive Vice President and President, Branded Pharma. Pfizer speakers will be Ian Read, Chairman and CEO; Mikael Dolsten, President, Worldwide Research and Development; and Albert Bourla, Group President, Vaccines, Oncology and Consumer Healthcare Business.
The presentation will take place on Tuesday, January 12, 2016 at 10:30 AM Pacific Standard Time at the Westin St. Francis, 335 Powell St, San Francisco, CA 94102. To access a live webcast of the presentation, visit Allergan's Investor Relations Web site at http://ir.allergan.com. The webcast can also be accessed at the following URL:
http://jpmorgan.metameetings.com/confbook/healthcare16/directlink.php?p=19758
An archived version will be available approximately one hour after the live presentation ends and can be accessed at the same locations for 90 days.
About Allergan
Allergan plc (AGN), headquartered in Dublin, Ireland, is a unique, global pharmaceutical company and a leader in a new industry model – Growth Pharma. Allergan is focused on developing, manufacturing and commercializing innovative branded pharmaceuticals, high-quality generic and over-the-counter medicines and biologic products for patients around the world.
Allergan markets a portfolio of best-in-class products that provide valuable treatments for the central nervous system, eye care, medical aesthetics, gastroenterology, women's health, urology, cardiovascular and anti-infective therapeutic categories, and operates the world's third-largest global generics business, providing patients around the globe with increased access to affordable, high-quality medicines. Allergan is an industry leader in research and development, with one of the broadest development pipelines in the pharmaceutical industry and a leading position in the submission of generic product applications globally.
With commercial operations in approximately 100 countries, Allergan is committed to working with physicians, healthcare providers and patients to deliver innovative and meaningful treatments that help people around the world live longer, healthier lives.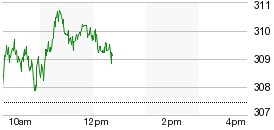 For more information, visit Allergan's website at www.allergan.com.
NO OFFER OR SOLICITATION
This communication is not intended to and does not constitute an offer to sell or the solicitation of an offer to subscribe for or buy or an invitation to purchase or subscribe for any securities or the solicitation of any vote or approval in any jurisdiction, nor shall there be any sale, issuance or transfer of securities in any jurisdiction in contravention of applicable law.
This communication is not intended to be and is not a prospectus for the purposes of Part 23 of the Companies Act 2014 of Ireland (the "2014 Act"), Prospectus (Directive 2003/71/EC) Regulations 2005 (S.I. No. 324 of 2005) of Ireland (as amended from time to time) or the Prospectus Rules issued by the Central Bank of Ireland pursuant to section 1363 of the 2014 Act, and the Central Bank of Ireland ("CBI") has not approved this communication.
IMPORTANT ADDITIONAL INFORMATION WILL BE FILED WITH THE SEC
In connection with the proposed transaction between Allergan plc ("Allergan") and Pfizer...
More