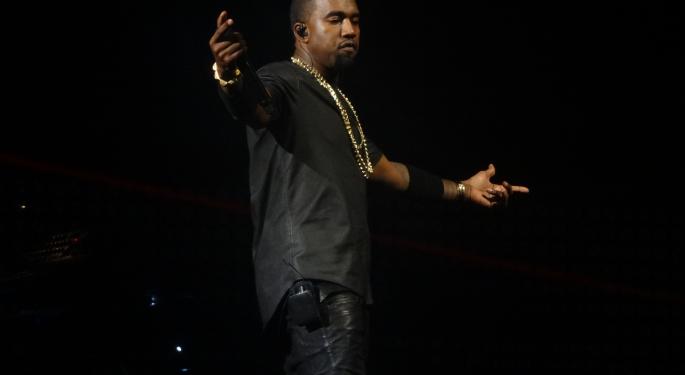 Kanye West's controversial Donald Trump comments have put the nail in the coffin of his Saint Pablo Tour, after announcing the 21 remaining tour dates were canceled.
West is leaving over $30 million on the table following the cancellation of one of the most popular tours of the year. Not good for a person who is reportedly $53 million in debt as West famously claimed earlier in the year.
Live Nation Entertainment, Inc. LYV 0.54% subsidiary Ticketmaster was left picking up the pieces after West's disaster performance in Sacramento on Saturday, giving full refunds to concert goers after he came on an hour and half late, performed just three songs, then went on a tirade aimed at Jay-Z and Beyonce. This came one day after West was booed for saying he would have voted for Donald Trump in San Jose.
Live Nation was set to promote several of the remaining dates that were canceled. The Saint Pablo Tour was bringing in $1.4 million in ticket sales per show thus far, and averaging $2.4 million per city in the first 21 shows.
The cancellation likely wont affect the publicly traded concert promoter despite losing one of the most profitable tours in North America; Live Nation put on more than 6,000 shows in the most recent quarter.
EBay Inc's EBAY 0.55% StubHub re-selling ticket service could also take a small hit.
Kanye West has always been known to be a liability for concertgoers, with a reputation of being one of the most unpredictable artists out there. It remains to be seen what will happen with his relationship with the concert promoters moving forward, but it is his erratic antics that have been part of his rise to super stardom and surely won't be changing anytime soon.
© 2016 Benzinga.com. Benzinga does not provide investment advice. All rights reserved.