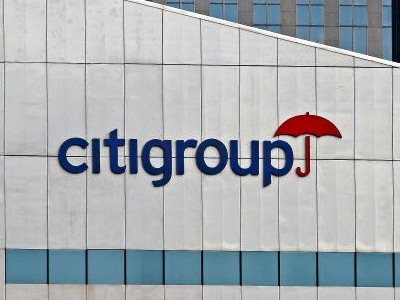 Citigroup Inc.'s capital plan was among five that failed Federal Reserve stress tests, while Goldman Sachs Group Inc. and Bank of America Corp. passed only after reducing their requests for buybacks and dividends.

Citigroup, as well as U.S. units of Royal Bank of Scotland Group Plc, HSBC Holdings Plc and Banco Santander SA, failed because of qualitative concerns about their processes, the Fed said today in a statement. Zions Bancorporation was rejected as its capital fell below the minimum required. The central bank approved plans for 25 banks.
Regulators seeking to prevent a repeat of the 2008 financial crisis have run annual tests on how the largest banks would fare in a similar recession or economic shock. Analysts estimate that banks were planning to pay out about $75 billion in excess capital to reward shareholders and boost returns. This is the second straight year that the Fed has criticized the quality of some plans.
http://www.bloomberg.com/news/2014-03-26/citigroup-fails-fed-stress-test-as-goldman-bofa-modify-plans.html