Japan has issued a protest to Russia after Tokyo had intercepted a Russian aircraft, which violated Japan's airspace for about 16 seconds, according to Japanese officials.
The foreign ministry issued the protest immediately after the aircraft entered Japanese airspace off the northernmost main island of Hokkaido, which is near disputed island area, on Tuesday afternoon.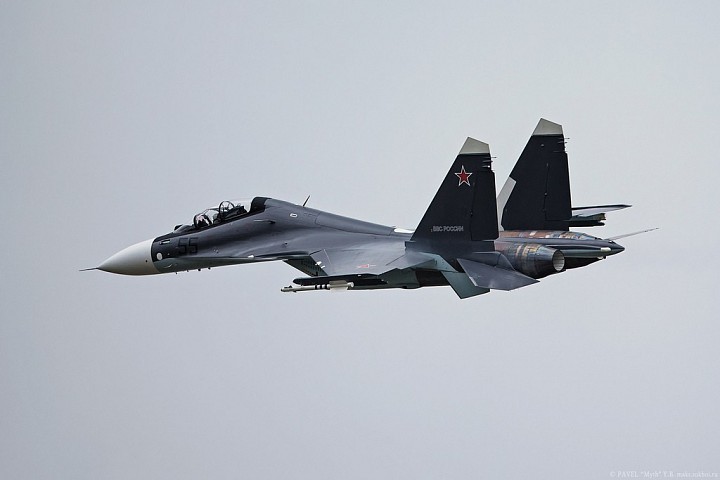 "We made the protest through the Russian embassy in Tokyo," a Japanese foreign ministry official told AFP on Wednesday.
He added that the Kremlin did not confirm the case, saying it would check facts later.
Japan scrambled four fighter jets to chase the intruder, which is believed to be Russian aircraft judging by its course, according to a defense ministry official.
If Russia confirms the information, it would be the first time a Russian aircraft has invaded Japanese airspace since two years ago, when two Tu-95 Russian strategic bombers were intercepted in August 2013, the Japanese foreign ministry added.
After hovering in Japanese airspace for 16 full seconds, the aircraft headed off towards the Kuril island chain, which is a disputed area between Moscow and Tokyo.
Russia has been controlling the islands ever since Soviet soldiers seized them after Japan surrendered in World War II.
Due to the seven-decade-long dispute, Russia and Japan have had somewhat cold relations, while the countries still haven't singed a formal peace treaty.
The Russian aircraft crossed a halfway line between Nemuro peninsula and one of the four disputed Kuril islands – known as Kunashir in Russia and Kunashiri in Japan, according to a map published on the Japanese defense ministry's official website.
Japan's FM upcoming visit to Russia is 'historical'
Japanese Foreign Minister Fumio Kishida is scheduled to visit Moscow next week in order to hold talks about a possible...
More