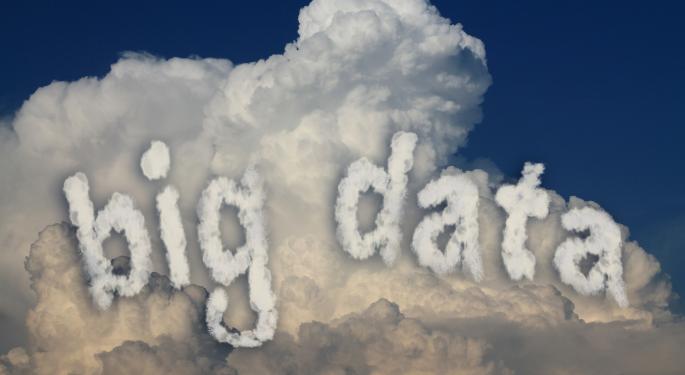 While Hadoop was launched in 2006, it wasn't until a few years later that enterprises began to embrace the potential of harvesting their own data for growth purposes. The last two years have shown that small and medium-scale startups are also willing to take the risk of integrating Big Data infrastructure at the core of their business.
Since data-driven decisions are more likely to provide a sustainable growth strategy to business managers, there's a clear inclination to use Big Data whenever possible. EMC ran a research study on big data growth which suggests that the average amount of data created by a single digital user is going to skyrocket by up to 300%.
According to Datapine– a self-service data analytics software - even small-to-medium sized companies should leverage the power of their company data with the right big data strategy, by starting small, using the right tools and involving the members of the growth team.
With those stats in mind, it's no surprise that the number of startups dipping their feet into big data has also risen immensely in the last three years. Analyzing big data for startups can help to understand the needs of the customer; their preferences, and network of friends.
So how are modern startups using big data to leverage their growth?
Pandora
The prominent music streaming service Pandora Media Inc P 0.62% is serving more than 250 million users, of which 80 million tune in on monthly basis. Yet very few people know that Pandora does a great job at introducing its users to new artists, bands, and songs that are similar to what the user has already listened to.
Pandora's Music Genome Project is a machine-learning formula that is capable of understanding the kind of music that each of Pandora's users are enjoying frequently, and can make highly accurate suggestions of new and interesting music that users would be interesting in hearing, thus creating an environment of organic growth where users get to spend more time on the streaming service as they explore previously unknown music.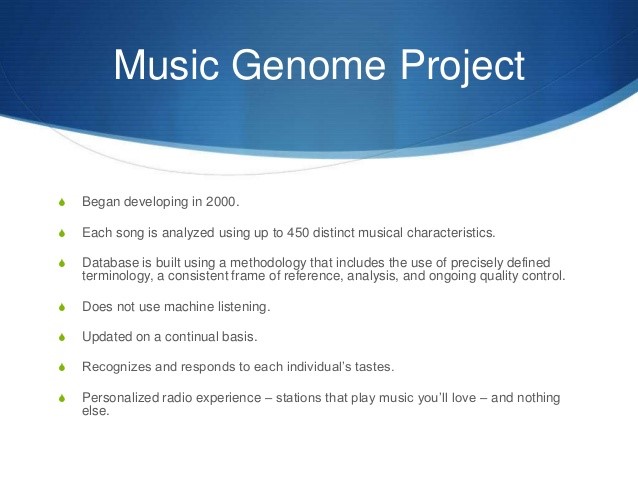 The secret is Pandora's use of hundreds of individual signals within the music streaming playlist. The more frequently users change their personal preferences, the easier it becomes for the algorithm to create a large and precise set of data that can be used to understand what kind of music Pandora needs to recommend to each user. This method of data collection is particularly popular with music labels who are interested in purchasing such data to produce new and relevant music.
Twitter
It has been a critical year for Twitter Inc TWTR 2.27%. From management issues that have caused a significant fall in the company's stock, to a great deal of new features that have left many wondering if the platform has run into growth problems.
But this turbulence hasn't stopped Twitter from thinking about the future. Twitter
https://blog.twitter.com/2016/increasing-our-investment-in-machine-learning
to acquire a machine-learning startup Magic Pony, which will greatly enhance the performance of Twitter's existing
https://engineering.twitter.com/cortex
team.
Magic Pony will help Twitter index and categorize visual media data such as pictures and videos. For example, Twitter could monitor trending world events and arrange all of the visual data in a single bracket that would provide the necessary level of relevance that a distinguished media publisher would.
Twitter's efforts to use more machine-learning in the applications forefront has led to the
https://blog.twitter.com/2016/open-sourcing-twitter-heron
: a homegrown computing system that can process and understand data as it happens in real-time.
Bright future for big data companies
Pandora and Twitter aren't the only companies who are interested in harnessing the potential of big data. Data intelligence is a distinctly trending business topic that startups like Uber, Zapier and Spotify are all taking advantage of. It will be exciting to watch this space develop as companies find more ways to leverage their growth using big data and data science.
© 2016 Benzinga.com. Benzinga does not provide investment advice. All rights reserved.